Step 7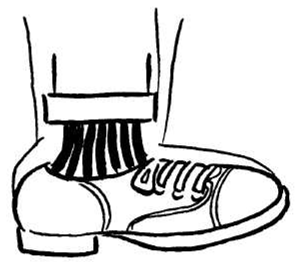 To show you why a boot is formed the way that it is, we are going to draw the boot over the foot and shoe…but when you draw your comic boots, you don't have to draw the foot first.
Step 8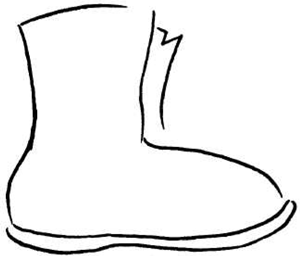 The boot should look something like this.
Step 9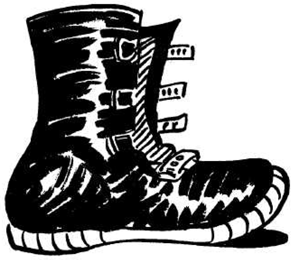 Draw in details for the boot, as seen above.
Here is A Simple Way to Draw a Cartoon Shoe
Step 1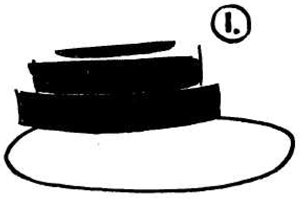 Draw an oval with the pants leg above it.
Step 2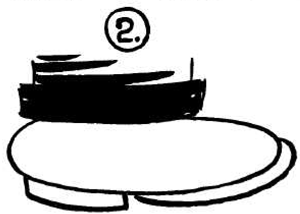 Now draw a curved line at the front of the shoe and draw a curved rectangle at the back of the shoe.
Step 3