Step 7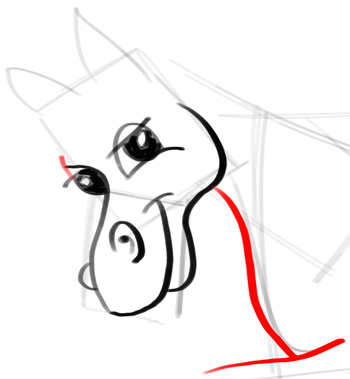 Draw an upside capital letter 'T; under the horse's head. Also draw a curved line for the rest of the horse's eye lid.
Step 8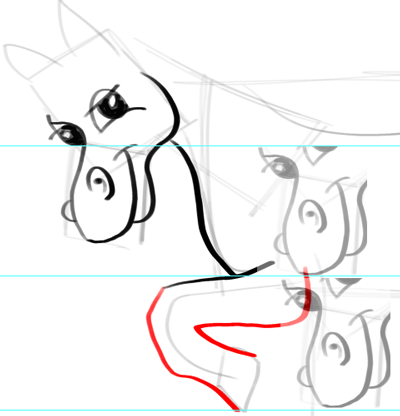 The reason that you see blue guide lines and 2 horse's heads on the right is that I wanted to show you that the neck and leg is about 2 horse heads high (so you can keep the horse's proportions correct and proportional). Draw the horse's leg by drawing a number '2' like shape and a number '5' like shape (on the left).
Step 9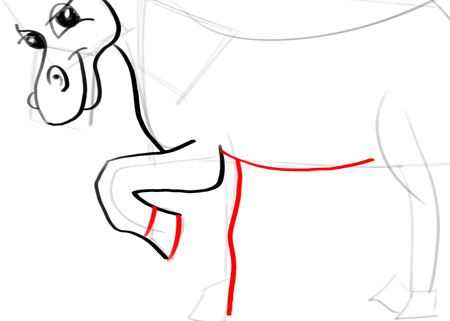 Draw the horse's hoof (looks like a number '11'). Also draw a capital letter 'T' like shape for the horse's belly and back front leg.
Step 10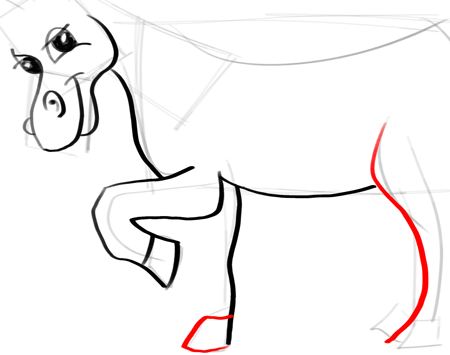 Draw the back front leg's hoof by drawing a letter 'c' like shape. For the horse's back leg draw a letter 's' like shape.
Step 11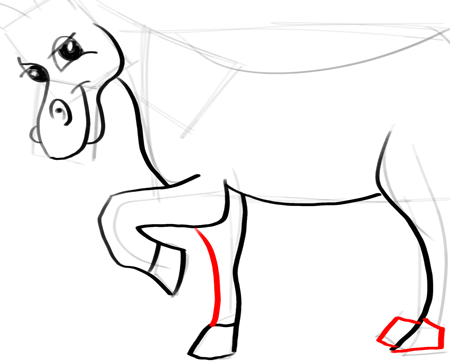 Draw a curve for the front, back leg. Also draw the back hooves.