Do you want to learn how to draw cartoon kittens or cats? This is an easy step by step drawing tutorial for kids, teens, and adults who want to learn how to cartoon animals. This tutorial will guide you through drawing kittens by using easy forms, letters, and numbers.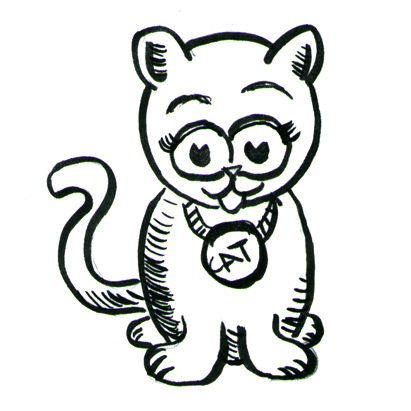 How to Draw Cartoon Kittens / Cats with Step by Step Drawing Tutorial
Step 1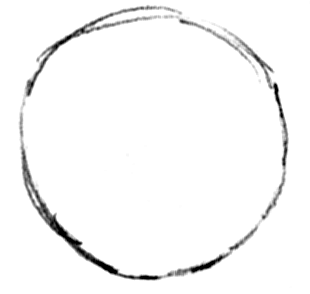 To start drawing the kitten, first draw a circle.
Step 2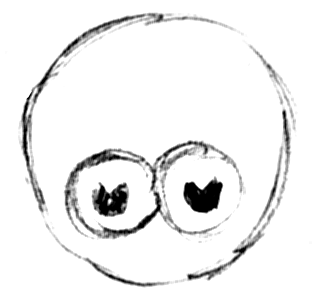 Then draw 2 circles inside the bigger circle for the cats eyes (it looks like a sideways number '8'). Draw them in the lower half of the kitten's face. Within each circle draw a smaller circle that has a triangle shape taken out of it, like a pizza with a slice out of it). This will be the cat's pupil and iris.
Step 3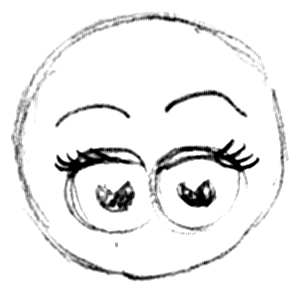 Now draw a downwards curved line for the cat's eyelid. Then draw upwards turned curved lines for eye lashes. Also draw 2 downwards curved lines above each eye for eye brows.
Step 4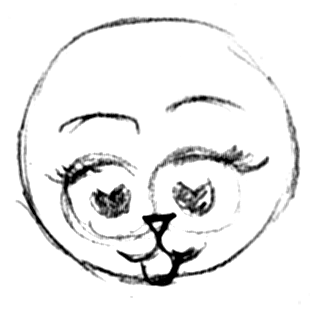 Now draw an upside down triangle between the eyes for the cat's nose. then draw a 'w' like shape below the nose. Below the 'w' draw a 'u' like shape for the cat's mouth.
Step 5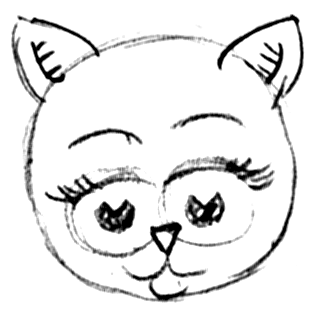 Now draw the cat's ears. The look like upside down letter 'v's. Inside each ear draw a letter 'E' with extra lines coming out of it (in the right ear, it is a backwards 'E' shape).
Step 6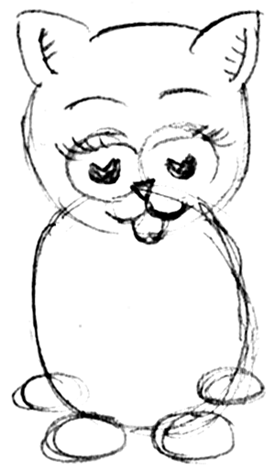 Draw the kitten's body as an oval. Draw the feet as smaller ovals.
Step 7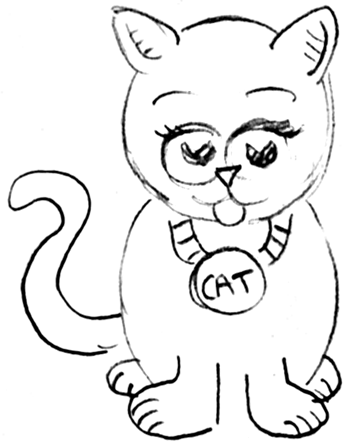 Draw the cat's tail as a backwards bubble letter 's'.  Draw curved lines in each oval for the paw's fingers. You can also draw a collar if you want.
Step 8 – Finished Drawing of a Young Cat or Kitten Tutorial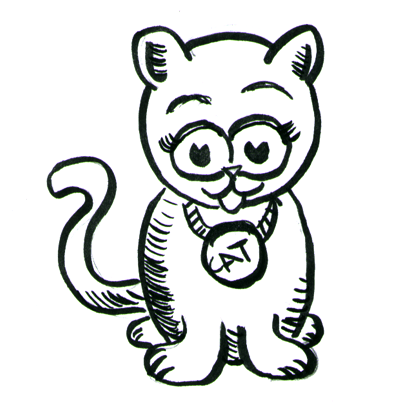 Now just erase lines that you don't need and outline the 'correct' lines with a black pen or marker. Making thick, interesting lines instead of the thin pencil lines makes quite a difference in the end result, doesn't it? If you are having problems figuring out which lines to erase, then reference my drawing (above) for help. Now you will have an amazing cartoon drawing of a cartoon whimsical horse to show off to your friends.
Technorati Tags: draw cats, drawing cats, how to draw cats, draw kittens, drawing kittens, how to draw kittens, cartoon cats, cartoon kittens, how to draw, drawing, drawing lessons, drawing tutorials, drawing for kids, cartooning, cartooning lessons