Page : 1 2
Raccoons are naughty little animals that are always causing trouble and ripping through trash…I'm sure that you have seen them in nature. I thought that it would be fun to draw cartoon raccoons today so I have put together a simple step by step tutorial for kids of all ages, teens, and adults. Build up the porcupine's form with simple shapes, letters, and numbers. Enjoy the raccoons cartooning lesson.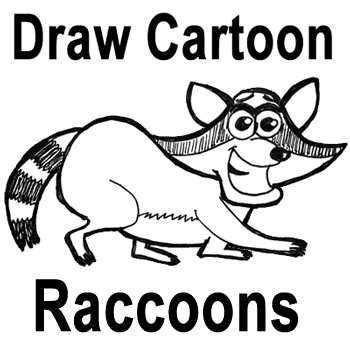 How to Draw Cartoon Raccoons with Easy Step by Step Drawing Tutorial
Step 1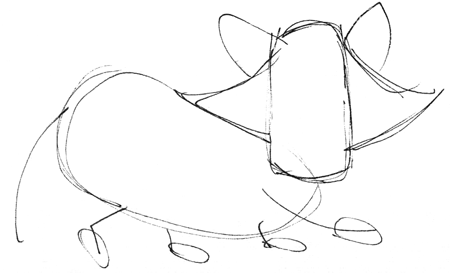 First, I usually start out a cartoon drawing by drawing the basic shapes that make up the animal's form. The cartoon raccoon's form is made up of a rectangle head, an oval body, etc.
Step 2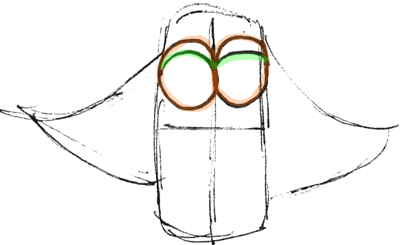 Now, split the rectangle head into half vertically and horizontally with lightly sketched guidelines (as pictured above). This way you can more easily see where to place the raccoon's facial features. Draw 2 ovals, for the raccoon's eyes (above the horizontal guideline, and one on each side of the vertical line). Draw an eyelid near the top of each eye.
Step 3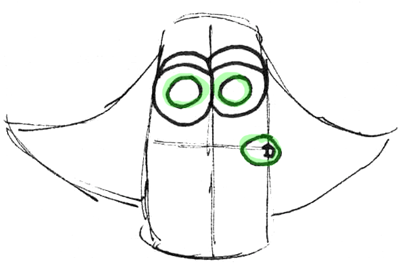 Now draw the iris for each eye by drawing a circle in each eye. Draw an oval  nose on the right side of the center horizontal line.
Step 4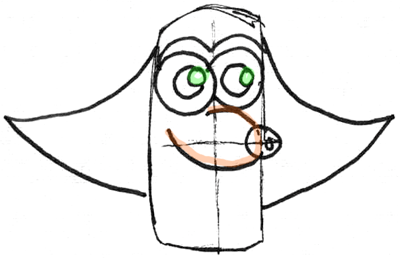 Draw a circle on the top right of each iris for the pupil highlight. Draw a backwards 'c' shape (highlighted in orange). Also darken the fur on either side of the rectangle face by drawing a sideways letter 'v' like shape on either side of the face.
Step 5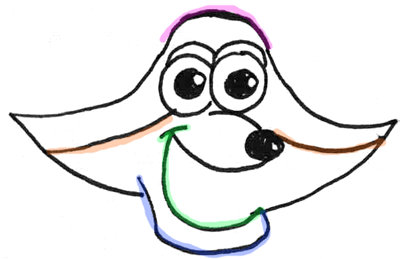 Now draw a downwards curved line on the top of the raccoon's head (highlighted in pink). Draw a backwards letter 'J' on the left side of the raccoon's snout (the backwards letter 'c' that you drew in step #4). Below the backwards 'J', draw a letter 'L' like shape for the raccoon's chin. Also draw a line on either side of the face (highlighted in orange).
Page : 1 2
Pages: 1 2