Do you want to learn how to draw a simple cartoon squirrel that will be easy for you to draw for your friends and family members? This is an easy, step by step cartooning tutorial for kids and teens, and even adults to learn how to draw squirrels. Build up with the form by using simple shapes, numbers, and shapes. Follow these instructions to learn how to reproduce the picture below. Good luck.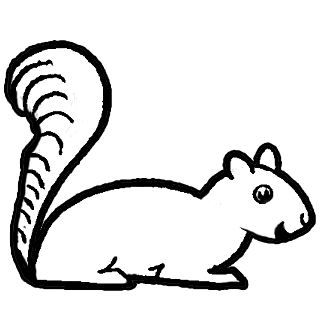 How to Draw Cartoon Squirrels with Easy Step by Step Drawing Lessons for Kids
Step 1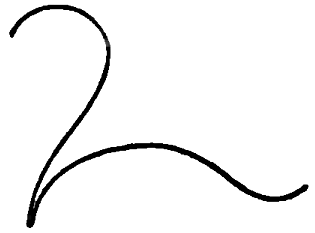 Firstly, draw a number '2' like shape.
Step 2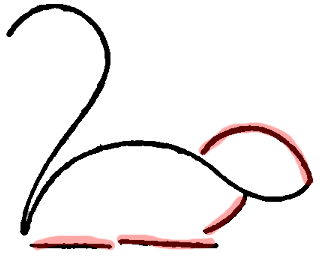 Now draw two lines at the bottom of the number '2' shape. Then Draw an upside down 'u' like shape at the right side of the two, and at the bottom of it make a curved slanted curved line.
Step 3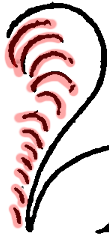 Now make a bunch of downwards curved lines at the left side of the '2' shape (for the squirrel's tail).
Step 4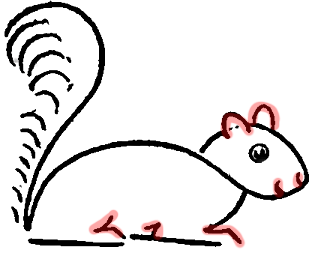 Now draw a letter 'L' shape and a number '7' like shape on top of the 2 lines that you drew in step #2. Also draw 2 upside down 'u' shapes for ears. Also draw 2 sideways 'j' shapes for the nose and mouth.
Step 5 – Finished Drawing of a Cartoon Squirrel Tutorial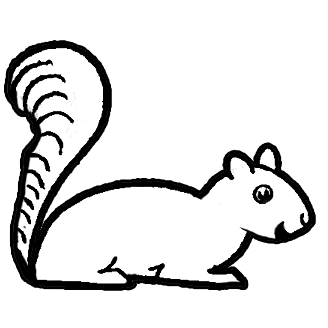 Now just erase lines that you don't need and outline the 'correct' lines with a black pen or marker. Making thick, interesting lines instead of the thin pencil lines makes quite a difference in the end result, doesn't it? If you are having problems figuring out which lines to erase, then reference my drawing (above) for help. Now you will have an amazing cartoon drawing of a cartoon squirrel to show off to your friends.
Technorati Tags: draw squirrels, drawing squirrels, how to draw squirrels, drawing cartoon squirrels, how to draw cartoon squirrels, how to draw, drawing, drawing lessons, drawing tutorials, drawing for kids, cartooning, cartooning lessons