Step 6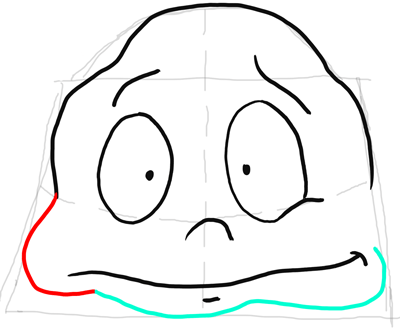 Now draw the bottom of Dill's head by drawing a letter 'L' like shape (red) and a sideways number '3' like shape (aqua).
Step 7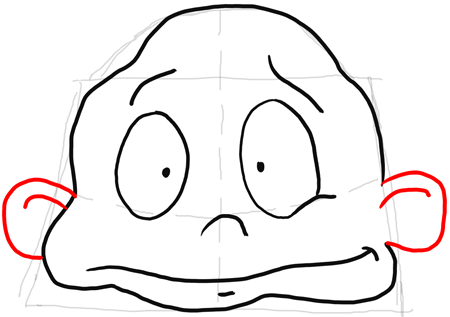 Draw Dil's ears. Draw them below the center, horizontal, curved line. Draw the ears as a letter 'c' and a backwards letter 'c'.
Step 8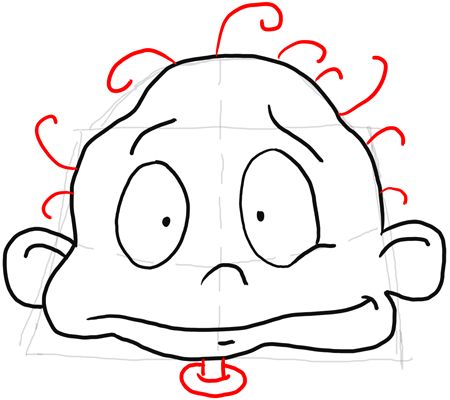 Draw Dil's hair by drawing curved hairs that look like 'j's. Draw a number '11' for the neck. Draw a doughnut shape around the neck.
Step 9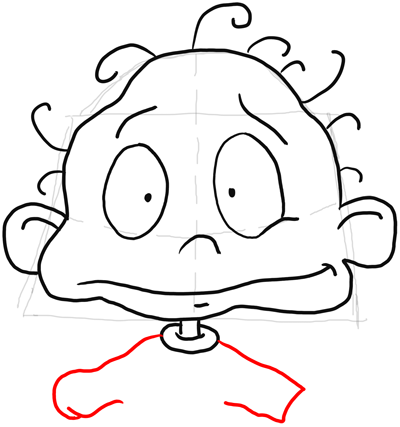 Now draw Dil's arm sleeves. Draw a sideways 'j' like shape. Draw the right sleeve by drawing a sideway letter  'L' like shape.
Step 10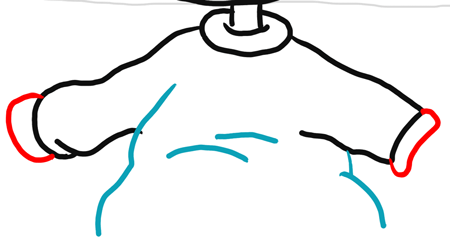 Draw the outside sleeves by drawing a letter 'c' on the left and a backward letter 'c' like shape on the right. Draw the pajamas lines now.
Step 11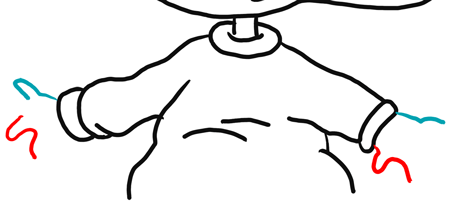 Now draw some of the fingers on the hands. Draw an 's' on the left and right hand (right). Draw an upside down letter 'j' on the left hand (blue).