Do you want to learn how to draw this adorable Koala Bear? Here is an easy-to-follow step by step drawing lesson that kids, adults, and teens will be able to complete. You will be amazed by your drawing abilities, just follow the directions.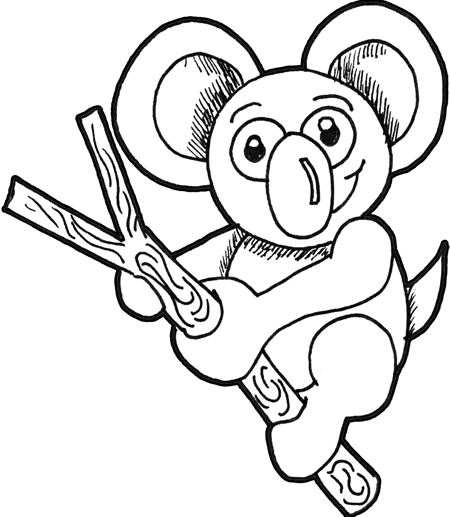 How to Draw Cartoon Koalas (aka Koala Bears) with Easy Step by Step Drawing Lesson
Step 1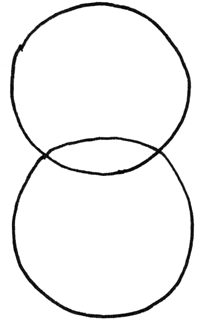 Draw a number '8' like shape to start the Koala out.
Step 2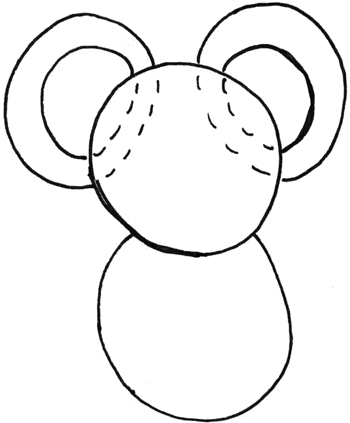 Now draw the Koala's ears by drawing a circle (with a smaller circle within it) on each side of the Koala Bear's head.
Step 3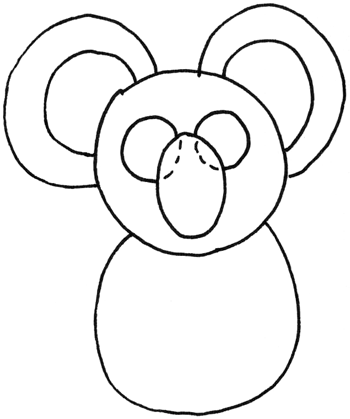 Now draw a big oval for the Koala's nose. Now draw a circle on each side of the oval, for the Koala Bear's eyes.
Step 4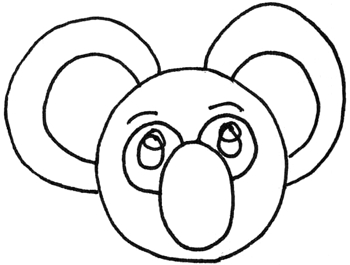 Now draw an eye brow above each of the Koala's eyes. Then draw an oval with a circle over the top half…in each eye. This will be the Koala Bear's pupil / iris with a highlight.
Step 5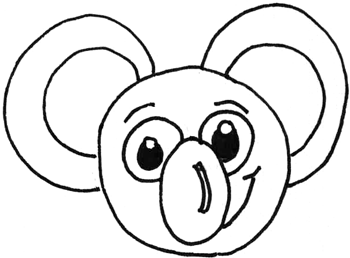 Fill in the oval that you drew in Step #4 (the iris)…then draw a highlight in the Koala's nose by drawing a 2 curves and connecting the 2 lines. Also draw the Koala Bear's smirky smile by drawing a 'J' like shape.
Step 6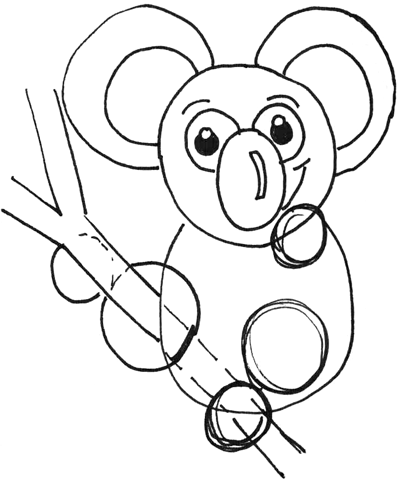 Now draw a bubble 'Y' like shape for the tree branch that the Koala bear is going to hold on to. Then draw a number '8' like shape at the top of the stick (before the 'v'). Then draw a sideways number '8' at the bottom of the branch. Also draw a circle under the Koala Bear's smile.
Step 7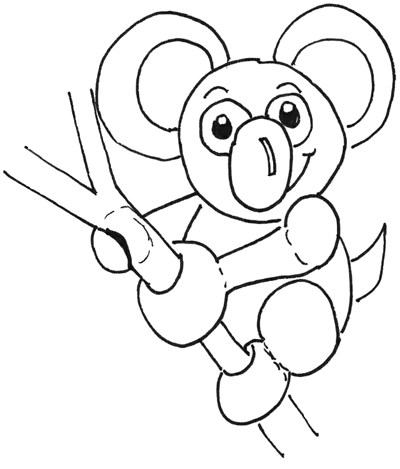 Now look at the picture above and form the arms and legs out of the circles ('8's) that you drew in the previous step. Also draw a tail by drawing a sideways letter 'v'.
Step 8 – Finished Drawing of a Cartoon Koala Bear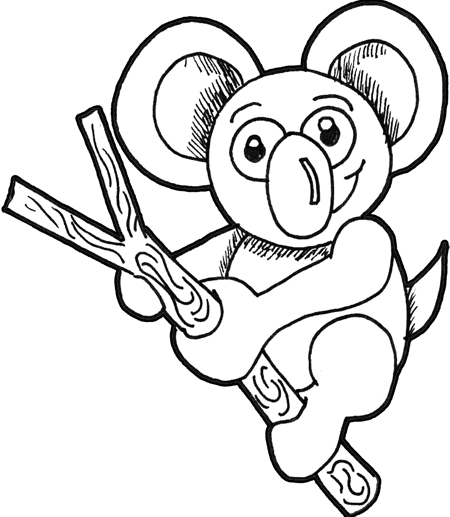 Now just erase lines that you don't need and outline the 'correct' lines with a black pen or marker. Making thick, interesting lines instead of the thin pencil lines makes quite a difference in the end result, doesn't it? If you are having problems figuring out which lines to erase, then reference my drawing (above) for help. Now you will have an amazing cartoon drawing of a cartoon whimsical Koala Bear to show off to your friends.
Technorati Tags: draw koalas, drawing koalas, how to draw koalas, koalas, koala bears, draw koala bears, drawing koala bears, how to draw koala bears, drawing tutorials, drawing lessons, how to draw, step by step drawing, drawing for kids, cartooning, how to draw cartoons