Do you want to learn how to draw Meg Griffin from Family Guy? I have put together a step-by-step tutorial that will help you figure out how to draw the sister, Meg, by using simple shapes to build up Megan form. This is an intermediate cartooning tutorial that kids, teens, and adults will enjoy.  Enjoy! You might also want to learn how to draw the dog: Brian Griffin, the big brother: Chris, the dad Peter Griffin, and the evil baby, Stewie Griffin .. Visit the Family Guy Tutorials Page.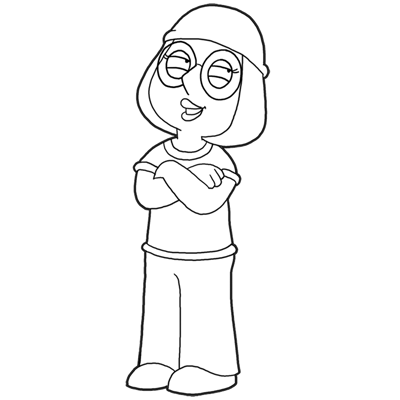 How to Draw Meg Griffin from The Family Guy Drawing Tutorial
Step 1

Firstly, draw the basic shapes that make up Megan's body, such as a capital letter 'D' shaped head, a rectangle body, etc.
Step 2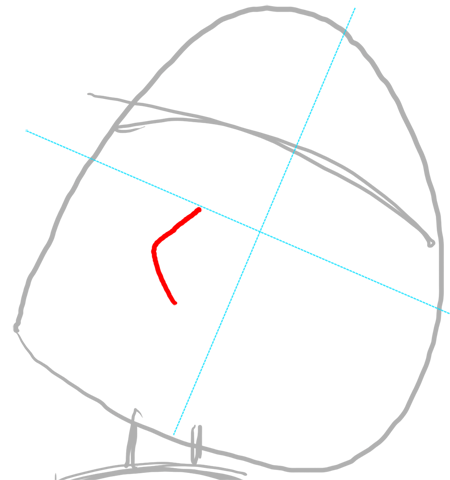 Next, draw guidelines down the center horizontally (left to right or right to left) and vertically (up and down). This will make it easier to place facial features. Draw Meg Griffin's nose under the horizontal guideline and to the left of the vertical guideline. You can draw the nose as a sideways letter 'v'.
Step 3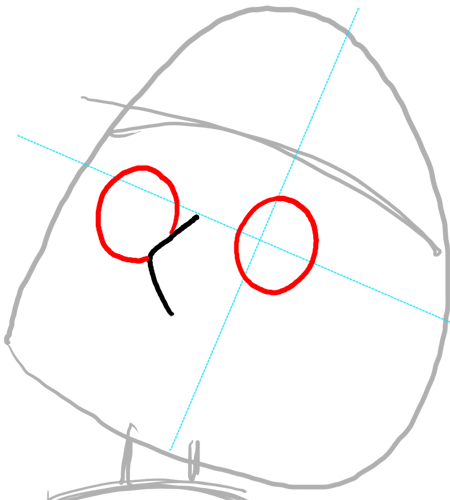 Now draw Meg's eyes by drawing 2 circles. Look at the blue guidelines to help you figure out where to place the eyes.
Step 4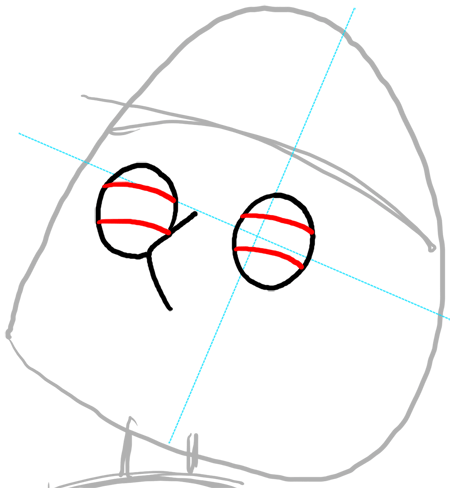 Now draw Meg's upper and lower eyelids.
Step 5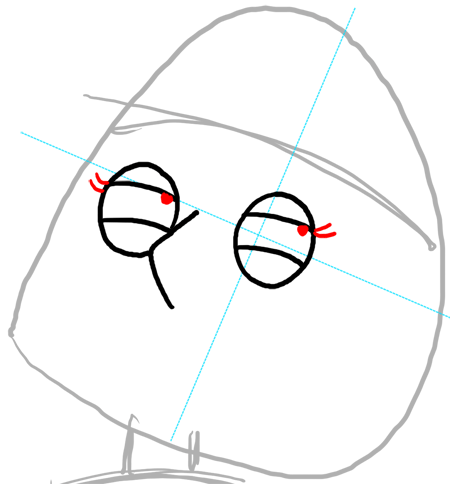 Now draw a dot (or small circle at the upper right of both eyes for Meg Griffin's pupils. Also draw eye lashes on the outer top eyelid of each eye.
Step 6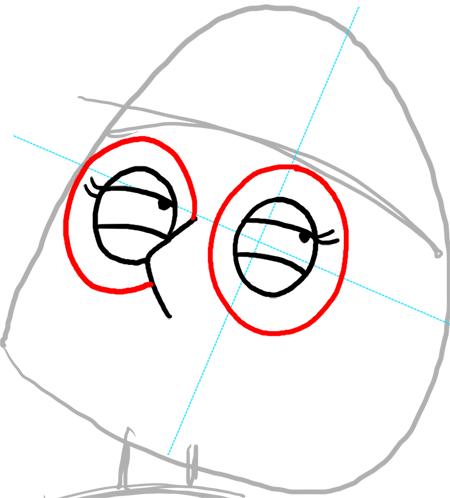 Now draw Meg Griffin's eyeglasses lenses by drawing 2 big circles around each eye.