Step 14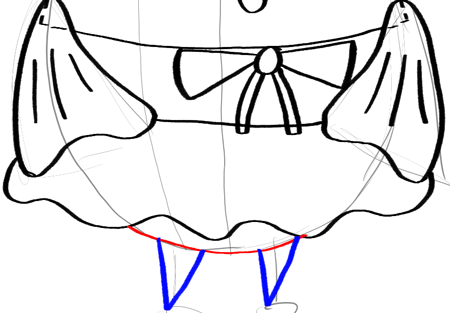 Now draw the bottom of Mrs. Puff's body (remember, you drew Mrs. Puff's body in step #1 so now just refine the shape to make sure that it is right). Draw a triangle for each leg.
Step 15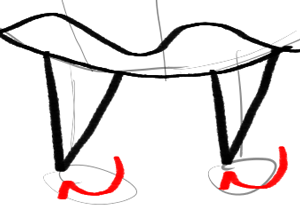 Draw sideways number '2's for Mrs. Puff's shoes.
Step 16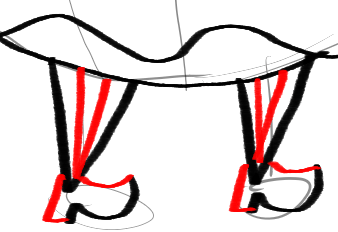 Draw a letter 'v' within each triangle leg. Draw a letter 'L for the back of each shoe. Finish up the top of the shoe by drawing an upwards curved line.
Step 17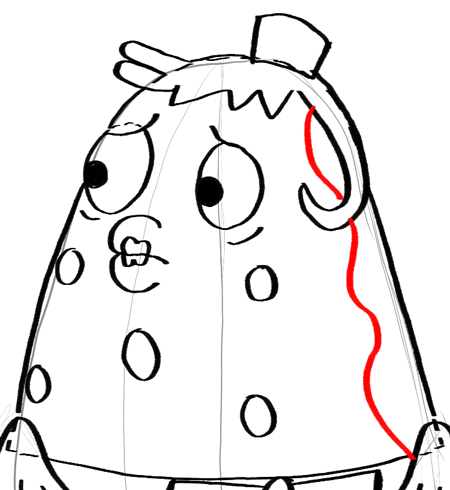 Draw curvy line on the right side of Mrs. Puff.
Step 18 – Finished Drawing of Mrs. Puff from Spongebob Squarepants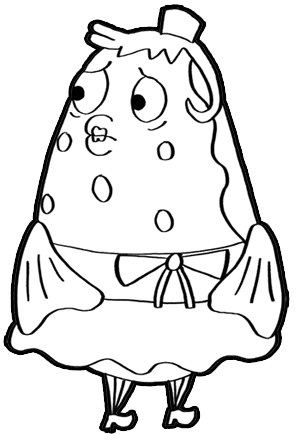 Now you just have to erase lines that you don't need and outline the 'correct' lines with a pen or marker. If you are having problems figuring out which lines to erase, then reference my drawing (above) for help. With the thick outside dark marker line, doesn't Spongebob Squarepants' driving instructor, Mrs. Puff. look Awesome?!
Technorati Tags: draw mrs puff, drawing mrs puff, how to draw mrs puff, mrs puff, miss puff, draw spongebob squarepants, spongebobs teacher, drawing spongebob squarepants, how to draw, drawing cartoons, spongebob squarepants,   spongebob squarepants, drawing for kids, learn how to draw, drawing lessons, drawing tutorials