Spongebob Squarepants is one of the most popular cartoon shows of all times. My kids love the show (and so do I). Do you want to learn how to draw Mr. Krab's daughter, Pearl Krabs? She is the spoiled teenage whale that is always having temper tantrums because her father is so cheap. I will help you draw her with easy-ish step-by-step drawing instructions. Here are our previous Spongebob Squarepants tutorials.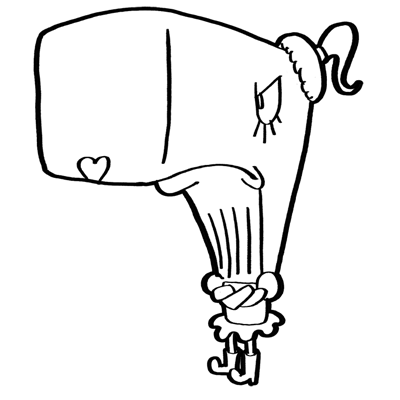 How to Draw Pearl Krabs from Spongebob Squarepants Step by Step Drawing Lesson
Step 1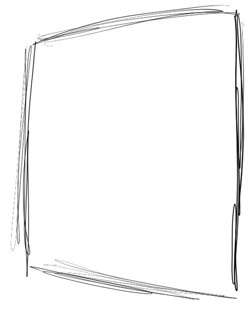 We are going to start drawing Pearl Krabs, a whale, by drawing a square shape that is turned at an angle.
Step 2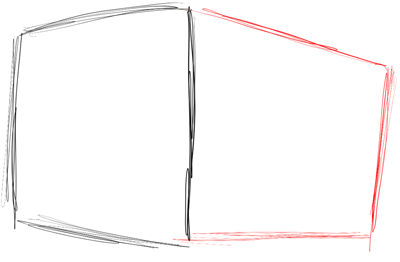 Now draw the right side of the rectangle shape that makes up Pearl's face. Do this by drawing a line that is turned slightly downwards at the top and draw a straight line at the bottom. The line on the right is slightly turned towards the right at the top.
Step 3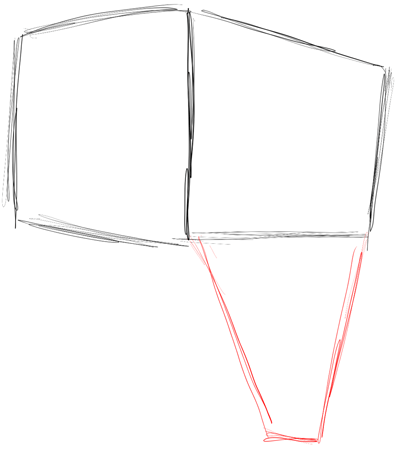 Now on the right side of Pearl's rectangle face, draw an upside down letter 'A' (but don't draw the line that crosses in the 'A'). Look at the picture above to see what I am talking about here.
Step 4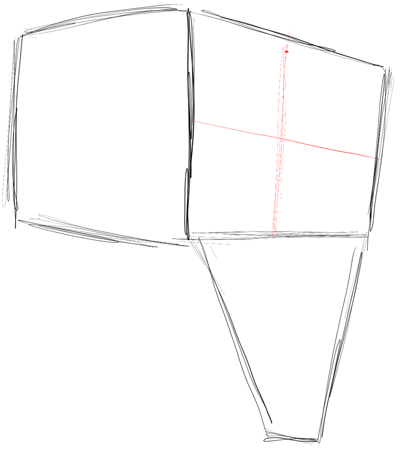 On the right side of the rectangle face, draw 2 guidelines…splitting the rectangle in half both ways (vertically and horizontally). These guidelines will help you figure out where to place Pearl's facial features.
Step 5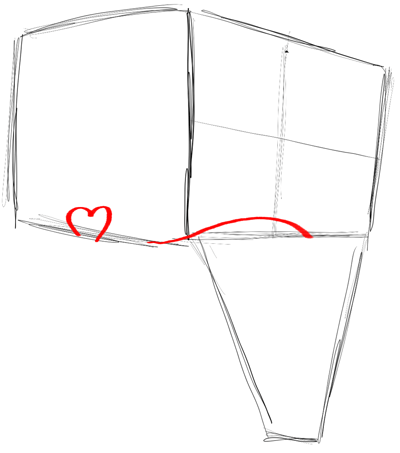 Draw a heart shape (or a sideways number '3' shape) without the pointy bottom for Pearl's lips. Also draw a curved line for Pearls' mouth.
Step 6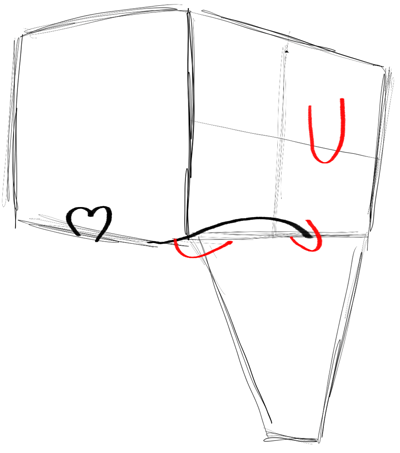 Now lets draw Pearl Krab's eye. See how there are 4 squares created by the guidelines that you drew in step #4. Draw the eye mostly in the top right square, but partially in the bottom right square. You can draw the eye as a letter 'U' shape. Draw a backwards letter 'c' shape at the right side of the mouth shape that you drew in the previous step. Also draw the bottom lip right below the mouth (sort of looks like a sideways letter 'J' shape).