Step 14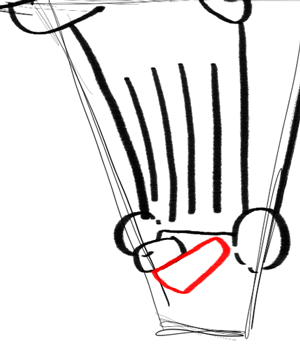 Now draw a sideways letter 'A' shape that is closed at the bottom instead of in the center.
Step 15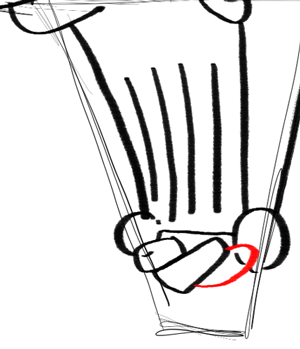 Now draw a backwards letter 'c' shape.
Step 16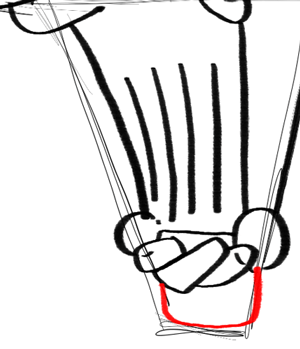 Draw a boxy letter 'u' shape under Pearl's arms.
Step 17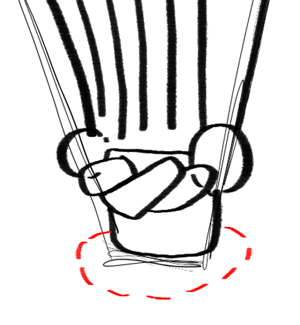 Lightly sketch an oval.
Step 18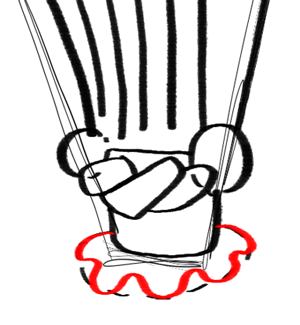 Now draw curvy lines all around the oval…sort of looks like a bunch of number '3's in different directions, doesn't it? This is Pearl's skirt.
Step 19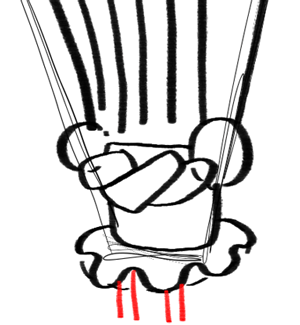 Now draw two number 11's for Pearls' legs.