Step 7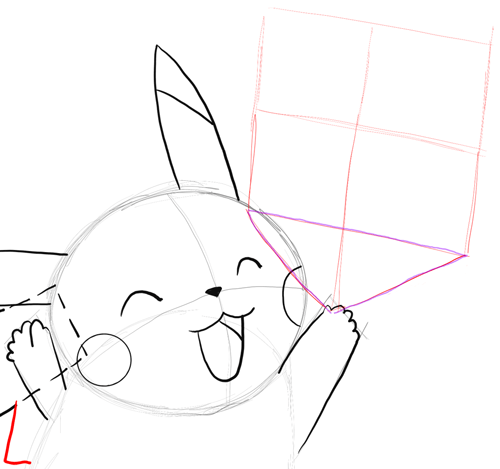 Draw a letter 'L' to the left of Pikachu. Start drawing Ash's face by drawing a square and an upside down triangle shape, as pictured above. Split the square in half, vertically and horizontally.
Step 8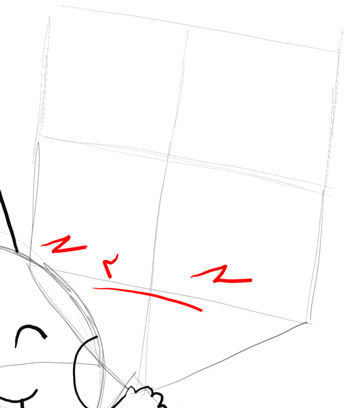 Use the grid (guidelines) to help place Ash's facial features. Draw a letter 'z' like shape in each cheek. Draw the nose and the top of Ash's mouth.

Step 9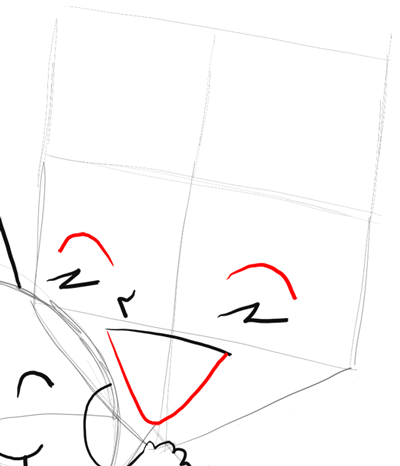 Now draw an upside down letter 'u' for each eye. Draw a letter 'v' like shape (that is slightly curved at the bottom) for the bottom of the mouth.
Step 10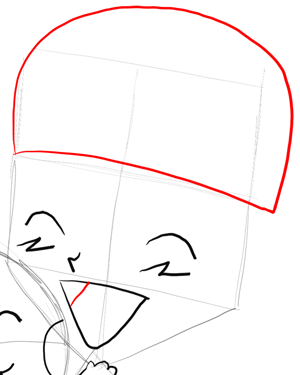 The the baseball cap shape now (a half circle-like shape).
Step 11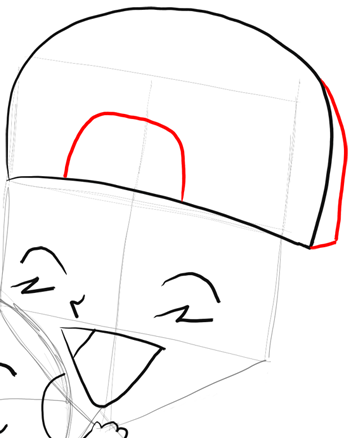 Draw the right side of the hat by drawing a backwards letter 'L' that curves at the top towards the left. Draw the hole in the hat too.
Step 12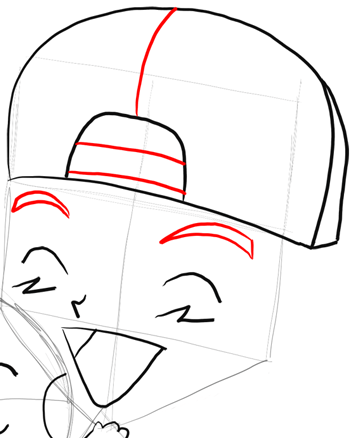 Draw the eyebrows. Draw 2 parallel lines for the cap's strap.
Step 13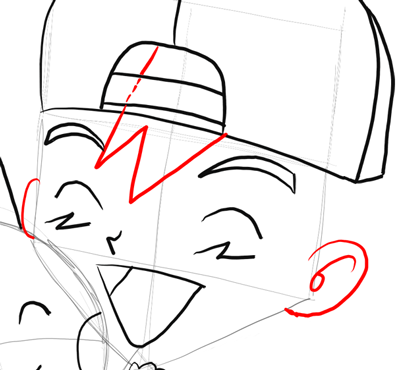 Draw a letter 'w' for bangs. Draw a letter 'c' for each ear. Draw a number '6' in the right ear.