Step 14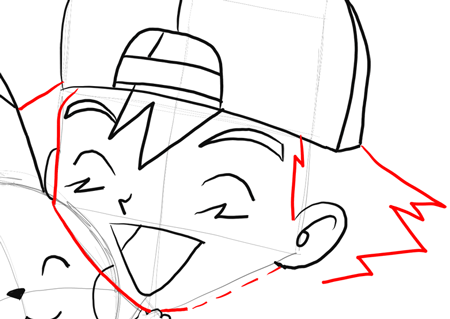 Draw the outline shape of Ash's face by utilizing the shapes that you drew in step #7. Draw the hair by drawing zig-zaggy letter 'z' and letter 'M' like shapes.
Step 15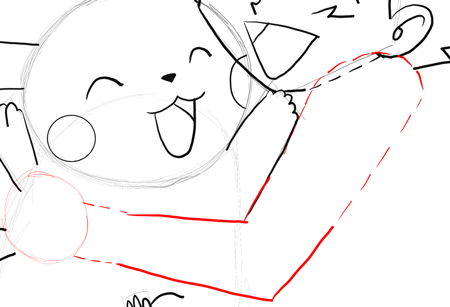 Now draw Ash's arm and hand. Lightly sketch a circle for the hand and draw the arms by drawing a bubble letter 'L' like shape (backwards).

Step 16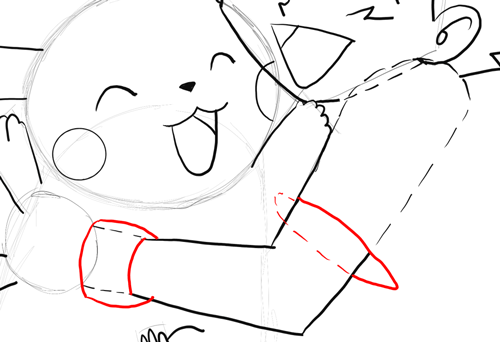 Draw an oval like shape for the sleeve. Draw the wristband by drawing 2 ovals and connect them.
Step 17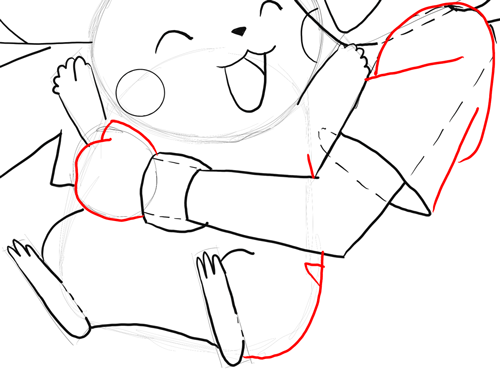 Draw the fist by drawing a backwards number '3' like shape that follows the shape of the circle. Draw the shirt sleeve with wrinkles. Draw a letter 'J' shape for the right side of Pikachu's body.
Step 18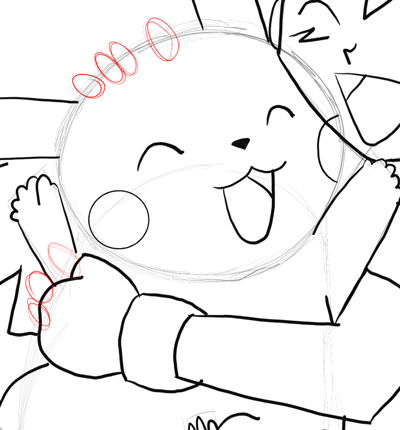 Draw ovals for the top of the head and to the left of Pikachu's hand.
Step 19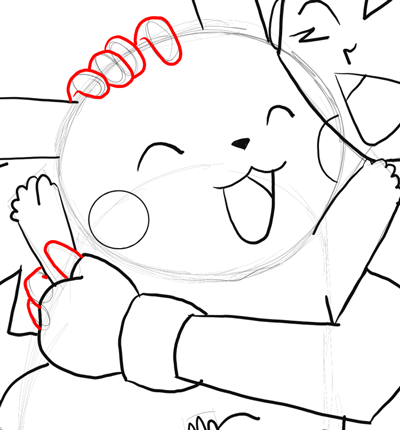 Now utilize the ovals that you drew in the previous step to draw the fingers that you see above.
Step 20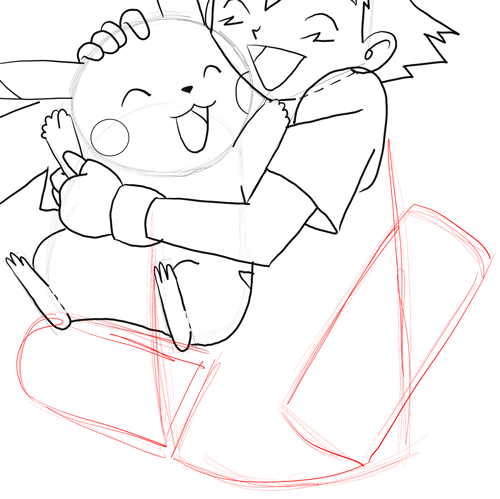 Draw a rectangle like shape for Ash's body and for each leg.