Step 21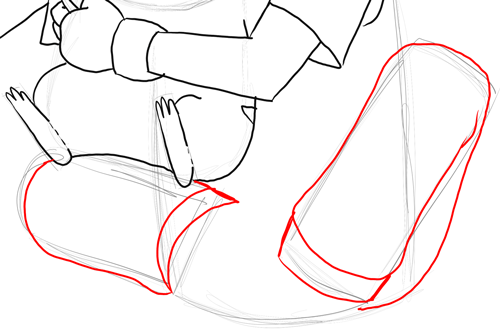 Now utilize the rectangle legs that you drew in the previous step to draw the pants around it…simply make the shapes a bit curvier, like I did.
Step 22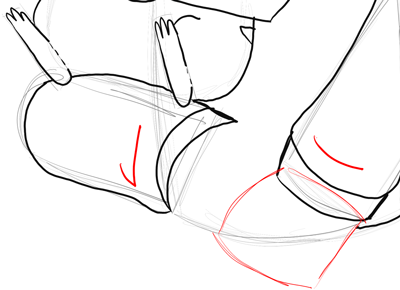 Draw a square like shape (curvier than a square) for the right shoe.
Step 23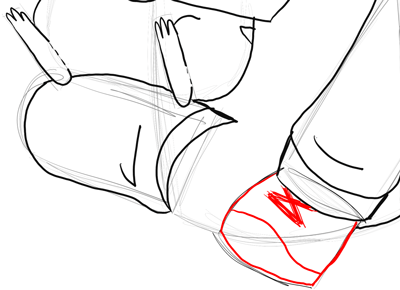 Now draw the shoe around the shape from the previous step. Draw a line with an 'x' above it for the laces.
Step 24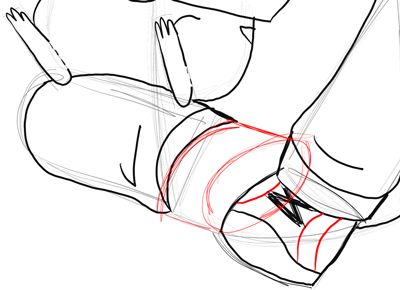 Lightly sketch an oval with 2 horizontal lines that connect to a curved line….this will be the basic shape of the left shoe. Also put the pattern on the right shoe.
Step 25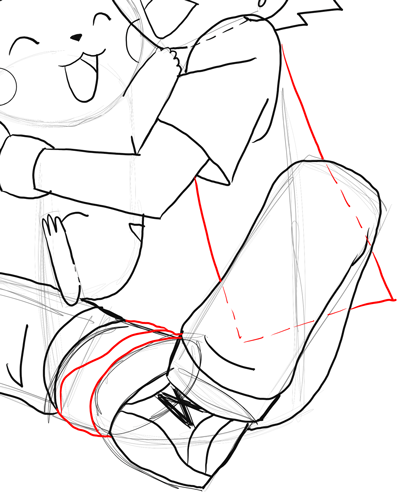 Finish up the shirt and the shoe.
Step 26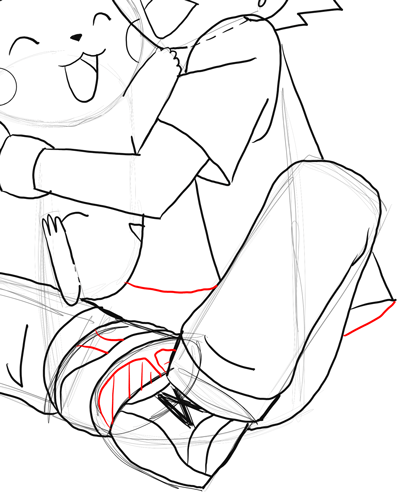 Draw the patterns on the left shoe and finish up the shirt.
Step 27 – Finished Drawing of Ash Hugging Pikachu – Pokemon Drawing Lesson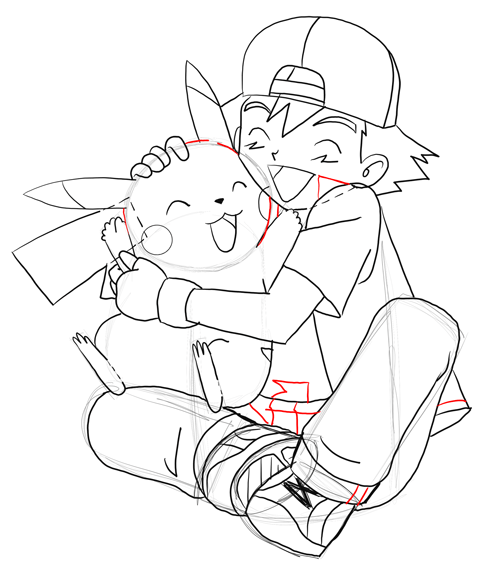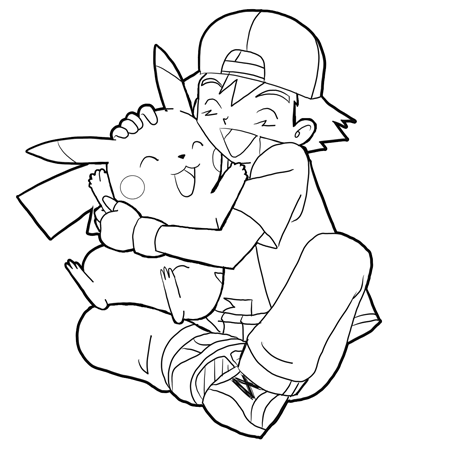 Now you just have to erase lines that you don't need and outline the 'correct' lines with a pen or marker. If you are having problems figuring out which lines to erase, then reference my drawing (above) for help.  Use your watercolors, markers, colored pencils, crayons, or chalk to color Pikachu and you will have an amazing Ash Hugging Pikachu to show off to your friends.
You Might Be Interested in Our Other
Pokemon Characters Drawing Lessons
More Pokemon Drawing Tutorials
Technorati Tags: draw Pikachu, Pikachu and Ash, Ash Holding Pikachu, drawing Pikachu, draw Ash, how to draw ash, drawing Ash,   how to draw Pikachu, draw Pikachu from Pokemon, drawing Pikachu from Pokemon, Pikachu, Pikachu from Pokemon, how to draw Pokemon, draw Pokemon characters, Pokemon, Pokemon characters, how to draw, drawing cartoons,   learn how to draw, drawing lessons, drawing tutorials