Step 7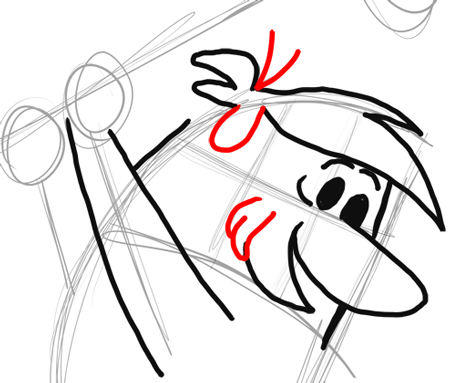 Draw Barney's tongue by drawing a letter 'w' like shape. Draw a letter 'u' and a letter 'v' shape for more hair.
Step 8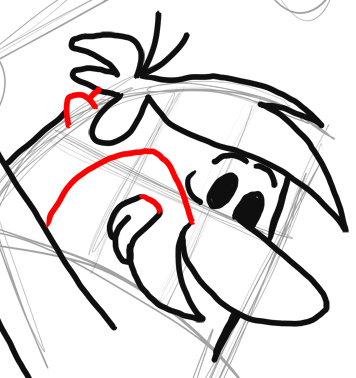 Finish the tongue off…draw a downwards curved line above the tongue. Also draw a sideways number '2' shape for Barney's ear.
Step 9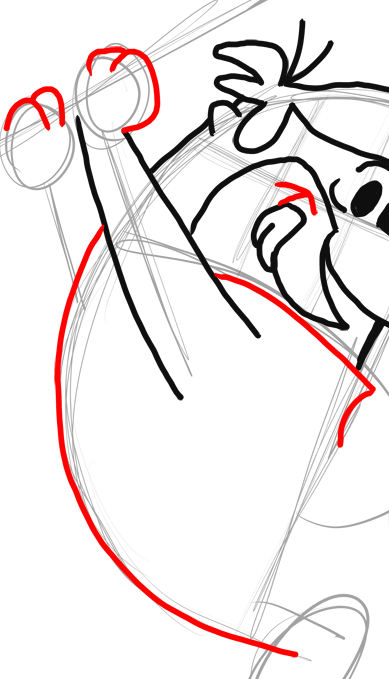 Now, draw the fists as number '3' shapes. Also darken the shape of the body with more confident lines.
Step 10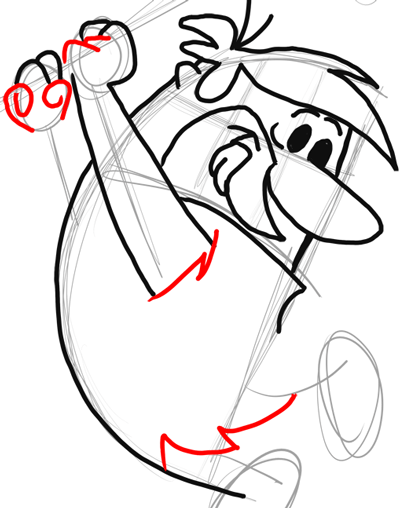 Now, draw the bottom of Barney's shirt by drawing zig-zaggy lines that you would see in a letter 'M'. Also draw a letter 'z' like shape under the arm. On the left hand, draw a number '9' on the right and an upside down number '6' on the left. Also, draw a number '3' like shape on the right hand.
Step 11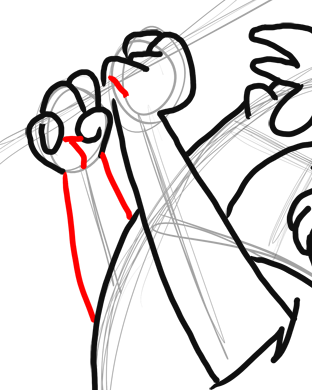 Now draw a number '11' shape for the left arm. Draw a letter 'T' on the bottom of the hand.
Step 12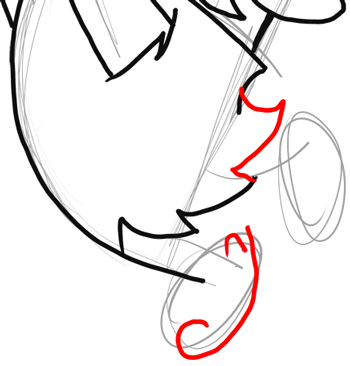 Draw a letter 'z' at the bottom-right of  Barney's shirt. Also, draw a sideways letter 'J' and 'u' on Barney's right foot.
Step 13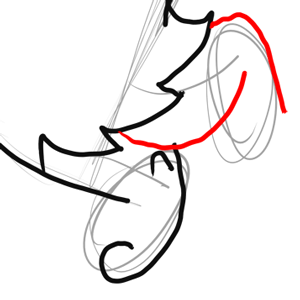 Draw a number '7' shape and a curved line for Barney's right foot and leg.