Step 14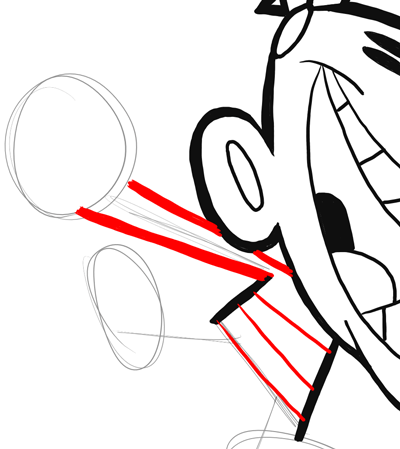 Now draw stripes of Billy's shirt. Also draw the left arm with thickened lines.
Step 15

Now draw a circle for the left hand and draw a line for the end of his sleeve. Also draw the right arm and an oval at the end of it.
Step 16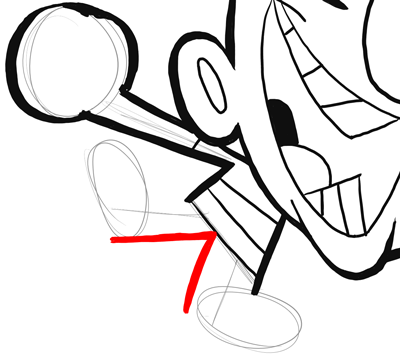 Now draw an upside down letter 'V' below Billy's shirt for his opened legs.
Step 17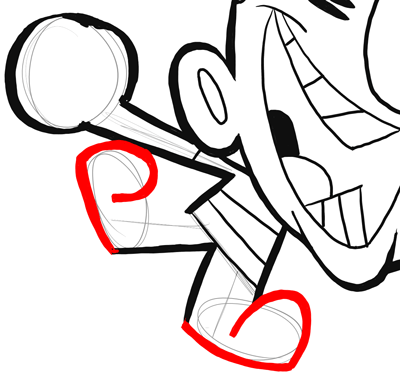 Now draw a sideways letter 'P' for both of Billy's feet.
Step 18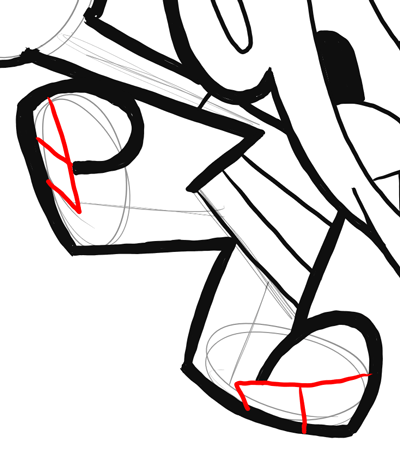 Now draw a sideways letter 'F' on both of the shoes.
Step 19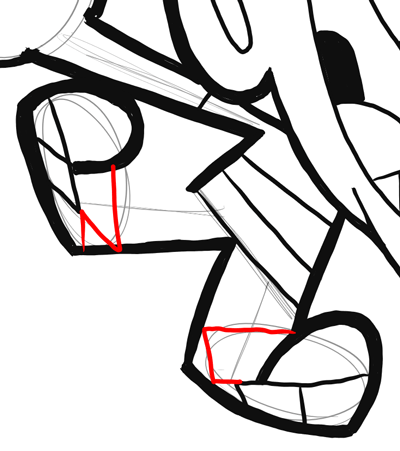 Now draw a sideways letter 'z' on the left foot and draw a sideways number '7' on the right foot.
Step 20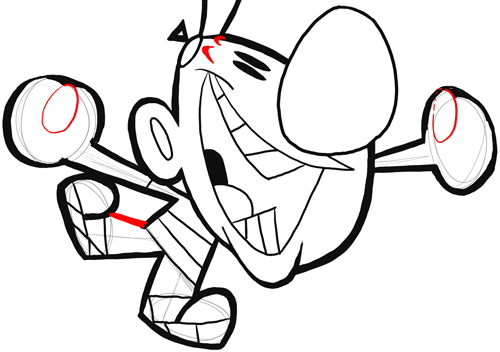 Now draw eyebrows over the eyes. Draw the left line on the left pants leg. Draw an oval for each thumb on each hand.
Step 21

Now draw 3 ovals on the far side of each hand for the remaining fingers (cartoon figures sometimes only have 4 fingers).
Step 22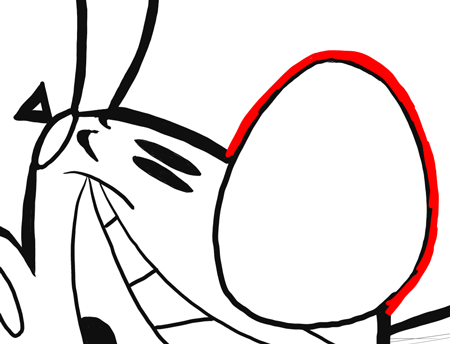 Darken the line around Billy's nose to match the line width of the rest of the body.
Step 23 – Finished Drawing of Billy from Grim Adventures of Billy and Mandy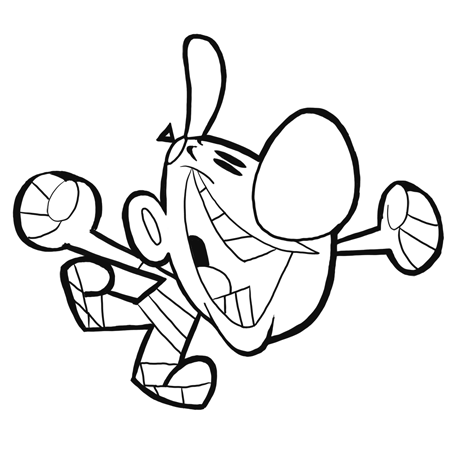 Now you just have to erase lines that you don't need and outline the 'correct' lines with a pen or marker. If you are having problems figuring out which lines to erase, then reference my drawing (above) for help. With the thick outside dark marker line, doesn't Mandy look Awesome?!
You Might Enjoy Other Drawing Tutorials from The Grim Adventures of Billy and Mandy!!
Technorati Tags: Draw Billy and Mandy, Drawing Bill and Mandy, How to Draw Billy and Mandy, Draw Billy, how to draw Billy, Drawing Billy, grim adventures of Billy and Mandy,   how to draw for kids, draw for kids, drawing tutorials, drawing lessons, how to draw step by step, how to draw Chris step by step, drawing for kids, drawing for children, how to draw cartoons, draw cartoons, cartooning, cartooning lessons, cartooning tutorials