Learn how to draw this cartoon ostrich with easy step by step drawing lessons. This is a fun cartooning tutorial for kids, teens, and adults who what to learn how to draw comics or cartoons.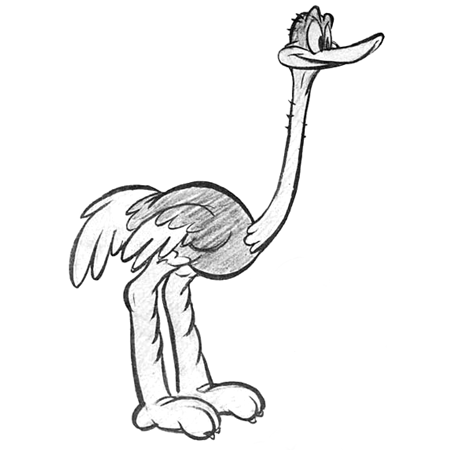 How to Draw Cartoon Ostriches with Easy Step by Step Drawing Tutorial
Step 1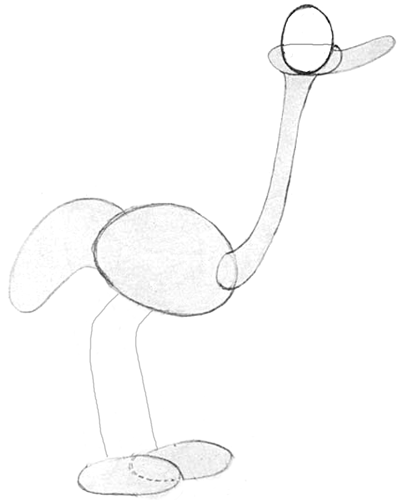 First draw the basic shapes that make up the ostrich's form…such as an oval for the body.
Step 2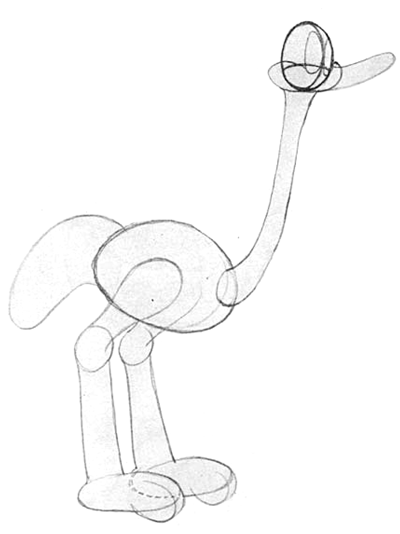 Now draw the ostrich's eyes and fill in the ostrich's legs as seen above.
Step 3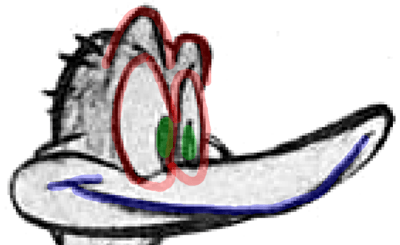 For the ostrich's face…draw brows over each eye and draw an oval inside each eye for the pupil. Also draw the smile on ostrich's bill.
Step 4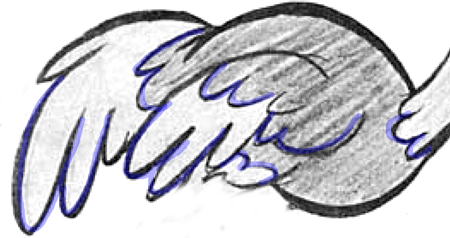 Draw the feathers on the oval body that you drew on step #1. Draw feathers by drawing sideways number '3's all over the oval body.
Step 5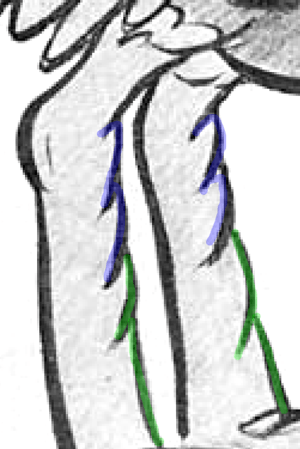 On the legs that you drew, draw a number '3' (purple) and then a letter 'T' shape (green).
Step 6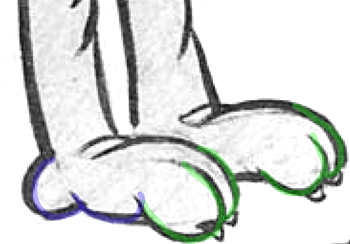 On the ovals that you drew for feet, draw sideways number '3's and nails.
Step 6 – Finished drawing of a cartoon ostrich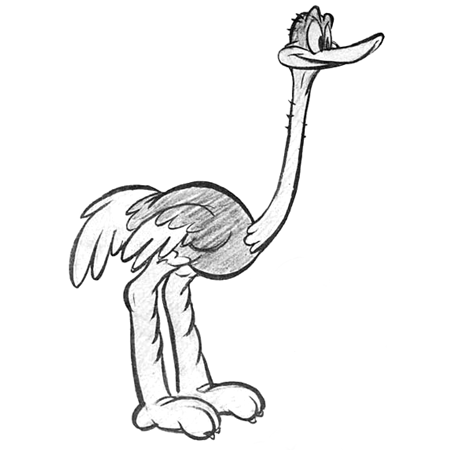 Now you just have to erase lines that you don't need and outline the 'correct' lines with a pen or marker. If you are having problems figuring out which lines to erase, then reference the drawing (above) for help. With the thick outside dark marker line, darken the outside lines to make it look sharp. Doesn't the comic styled ostrich look Awesome?!
Technorati Tags: drawing ostrich, drawing ostriches, draw ostrich, how to draw ostrich, cartoon ostriches, cartoon ostrich,   cartooning, drawing cartoons, draw comics, drawing for kids