When drawing a cartoon character who is doing something, such as running, turning, jumping, etc then you will want to draw a line of action. A line of action is an imaginary line that extends through the main action of the comic figure. Learn how to draw this 'line of action' in the following cartooning / drawing tutorial.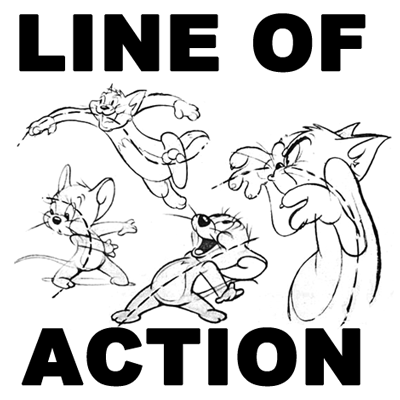 How to Draw Cartoons in Action for Comics and Animation with Line of Action
An imaginary line extending through the main action of the figure is the "Line of Action" — Plan your figure and it's details to accentuate the line — by doing this, you strengthen the dramatic effect of your cartoon figures — the first thing to draw when constructing a cartoon figure is the line of action — then build over that.
Wrong! Lines of Action unfit!
Right! Lines of Action Fit and Are Accentuated
More Correct Lines of Actions in These Tom and Jerry Cartoon Characters – Law of Animation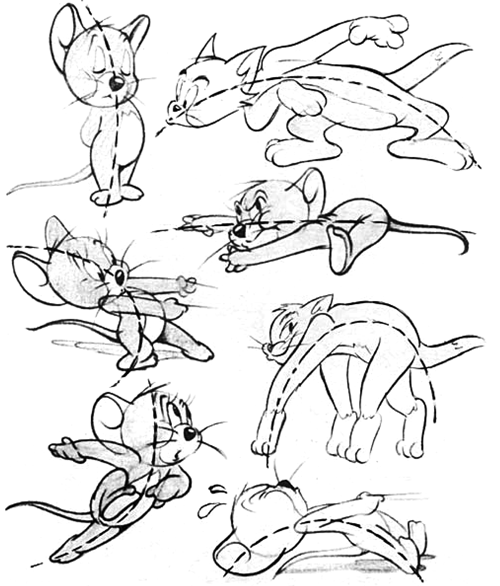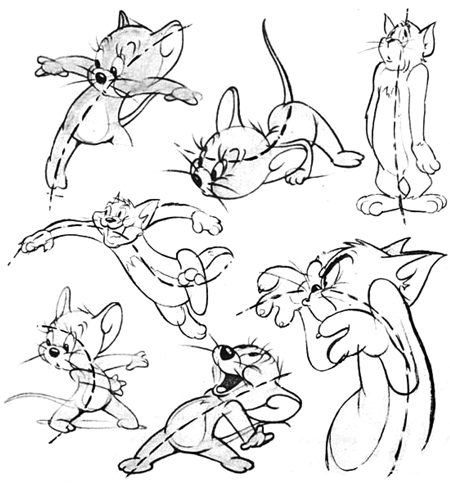 Technorati Tags: line of action, lines of action, action, animation, how to animate, law of animation, comics, cartooning, draw cartoons, draw comics, how to animate, how to cartoon, how to draw, drawing, drawing for kids, drawing lessons, drawing tutorials