Page : 1 2
South Park is a crude, humorous cartoon on Cartoon Network. I have been watching it since I was in my twenties…however, I don't let me kids watch it. This drawing tutorial is for teens and adults…unless parents give permission. I have put together an easy step by step drawing tutorial that builds up Eric's form with simple shapes. Eric Cartman is the crude, fat, spoiled, mean fourth-grader. Find the easy Eric drawing lesson & instructions below. Good luck.
You Might Also Be Interested in Learning How to Draw Other South Park Characters (like Kenny McCormick, Eric Cartman, Stan Marsh, Kyle Broflovski)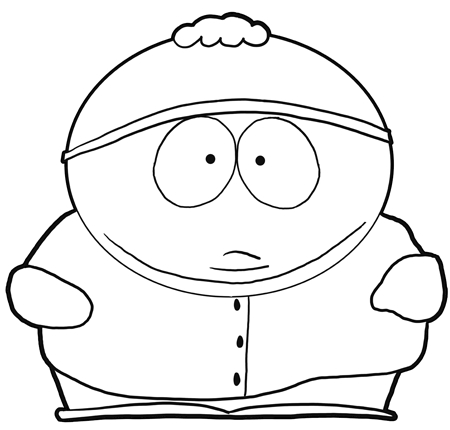 How to Draw Eric Cartman from South Park with Easy Step by Step Drawing Lesson
Step 1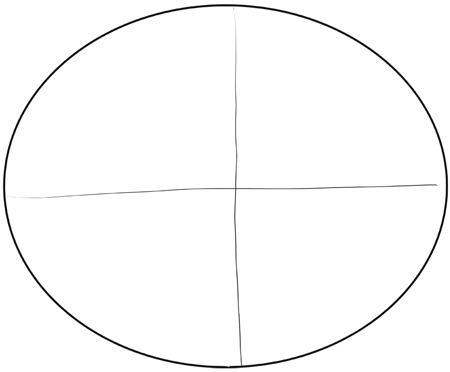 Draw an oval and then find the center of the oval face by drawing a line through the center (horizontally and vertically).
Step 2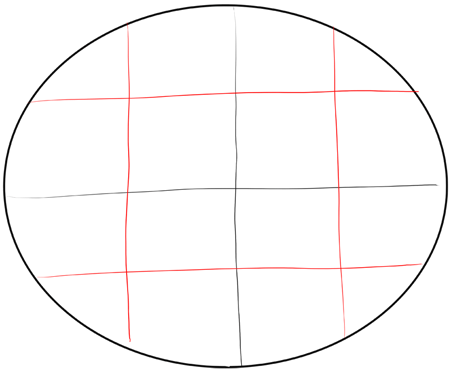 Now find the center of the left half, the right half, the bottom half, and the top half, as pictured above. All of these 'guide lines' will help you place the facial features of Eric's face.
Step 3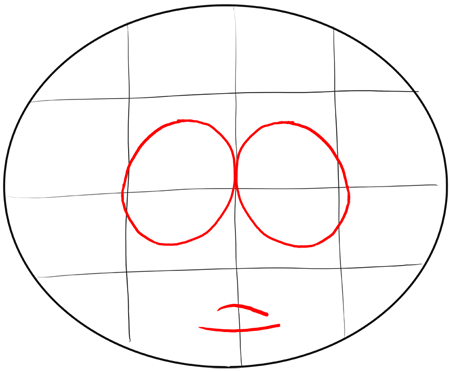 Now let the guide lines help you find where to place the eyes. Draw an oval for each eye. Also draw Eric's mouth and one of his chins in the bottom 2 center squares.
Step 4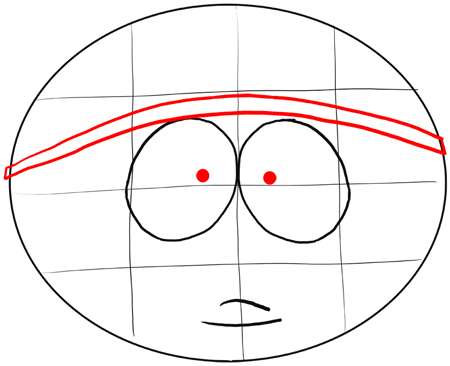 Now draw in 2 small circles (filled-in) for Eric Cartman's pupils. Also draw 2 downwards curved lines (connected at the ends) for the bottom of the hat.
Step 5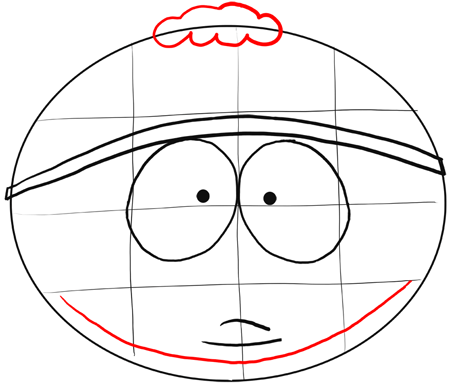 Draw a puffy shape for the top of the hat. Draw another one of Eric's chins with an upwards curved line.
Step 6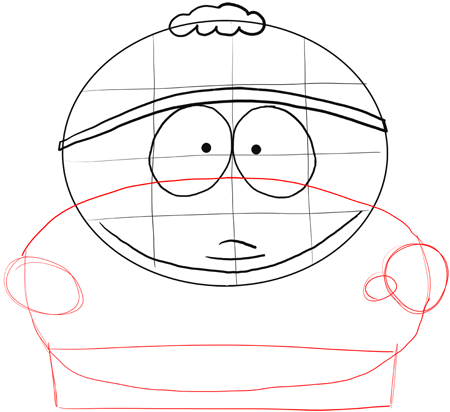 Lightly sketch Eric's body shapes that make up his form. Sketch an oval for Eric's body. Draw a rectangle for the legs. Also draw Eric's hands.
Page : 1 2
Pages: 1 2