Page : 1 2
Step 7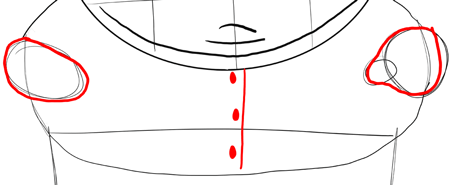 Draw a vertical line in the center of the shirt. Draw 3 ovals for buttons. Now draw the outlines of the hands shapes that you sketched in the previous step.
Step 8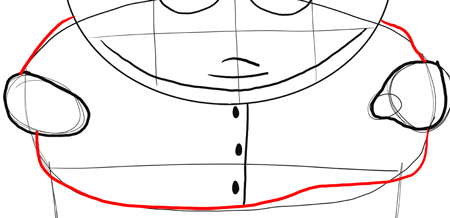 Now draw the outline of the body shape that you drew in step #6.
Step 9

Now draw the lines that turn inwards. Draw the shoes as well.
Step 10 – Finished Drawing of Eric Cartman from South Park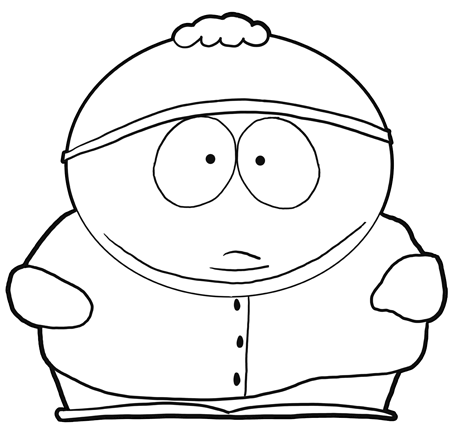 Now just erase lines that you don't need and outline the 'correct' lines with a black pen or marker. Making thick, interesting lines instead of the thin pencil lines makes quite a difference in the end result, doesn't it? If you are having problems figuring out which lines to erase, then reference my drawing (above) for help. Now you will have an amazing cartoon drawing of Eric Cartman from South Park to show off to your friends.
You Might Also Be Interested in Learning How to Draw Other South Park Characters (like Kenny McCormick, Eric Cartman, Stan Marsh, Kyle Broflovski)
Technorati Tags: draw Eric Cartman, drawing Eric Cartman, how to draw Eric Cartman, draw Cartman, draw South Park, drawing South Park, how to draw South park, south park, south park characters, draw kenny from south park, cartooning, draw cartoons
Page : 1 2

Pages: 1 2