Do you want to learn how to draw Grim (short for Grim Reaper or Death) from The Grim Adventures of Billy and Mandy? I have put together a step-by-step tutorial that will help you figure out how to draw Grim by using simple shapes to build up her form. This is an intermediate cartooning tutorial that kids, teens, and adults will enjoy. Enjoy!
You Might Enjoy Other Drawing Tutorials from The Grim Adventures of Billy and Mandy!!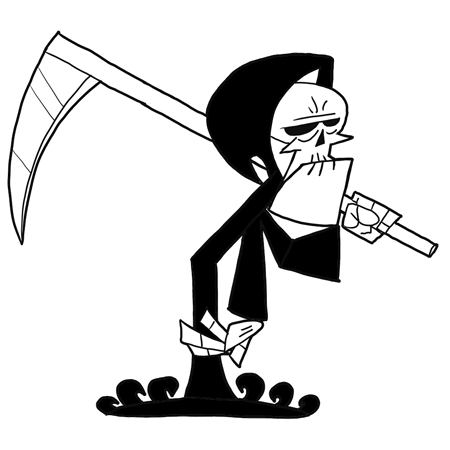 How to Draw Grim from Grim Adventures of Billy and Mandy Step by Step Drawing Tutorial
Step 1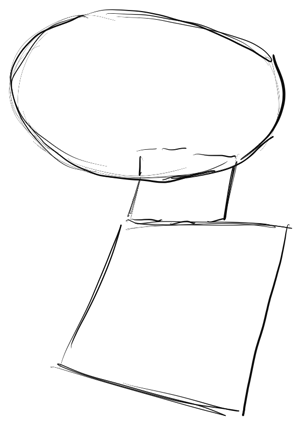 Start off drawing Grim by lightly sketching the basic shapes that make up his skull (head). Draw an oval shape. Below this draw a rectangle. And below this draw a square like shape. Notice the curve going on on the left side of the rectangle and square.
Step 2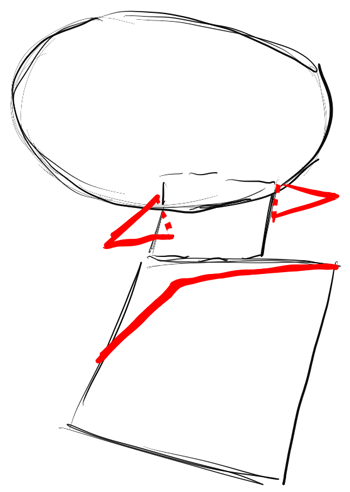 Now draw a triangle on both sides of the middle rectangle, about where the oval and rectangle meed. Also draw an angled line from the top right corner of the square to about the middle-left of the square.
Step 3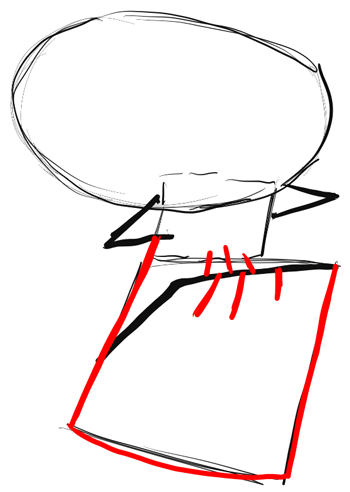 Now, draw the bottom of the skull with more confident lines. Also draw 3 lines on the top of the mouth and 3 lines on the bottom of the mouth.
Step 4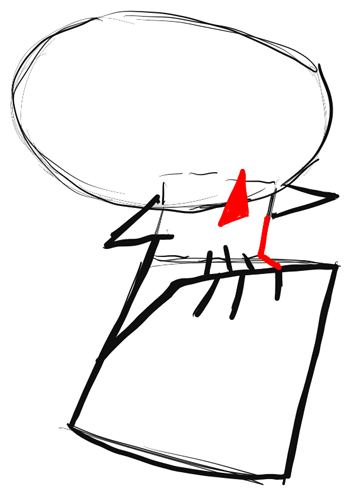 Now draw a letter 'L' shape on the right side of the skull, above the mouth. Draw a triangle nose.
Step 5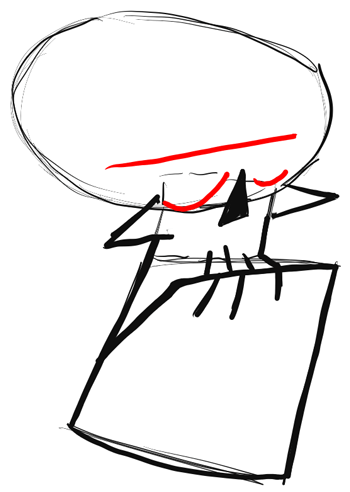 Draw a curve on either side of the nose. Also draw a line above the eyes.
Step 6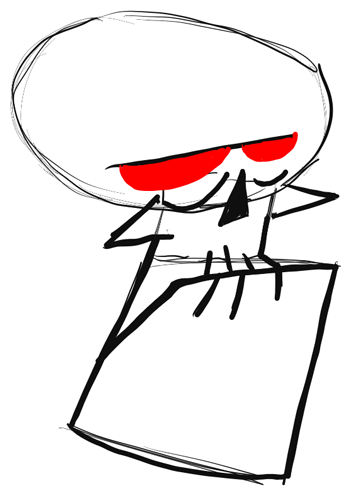 Now draw the rest of the eyes by drawing 2 letter 'u' type curves, the one on the left is bigger.