Step 14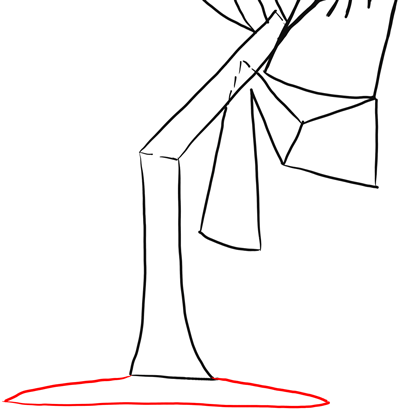 Draw an oval at the bottom of the figure.
Step 15

Now draw upside down bubble letter 'J's coming out from the top of the oval.
Step 16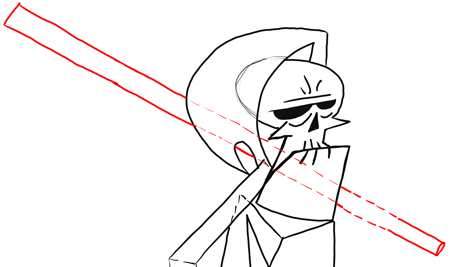 Now draw a thin stick like rectangle with a smaller oval at the bottom of this shape.
Step 17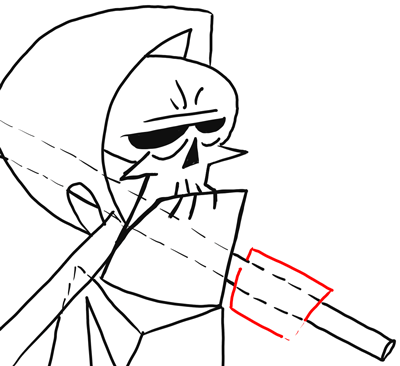 Now draw a rectangle like shape that is wider at the top right.
Step 18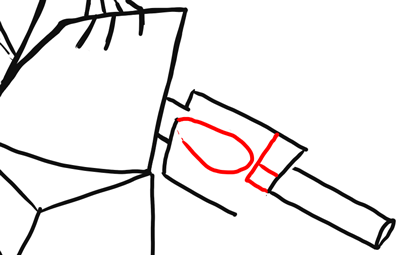 Now draw an oval at the left side of this rectangle for Grim's thumb. Also draw an upside down letter 'F' shape at the right-top side of the rectangle hand.
Step 19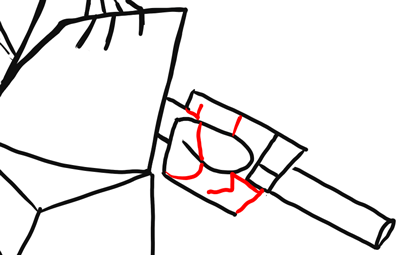 Now draw the rest of the fingers by drawing a 'J' shape on top of the thumb. Draw a number '51' type shape at the right-bottom side of the hand as well.
Step 20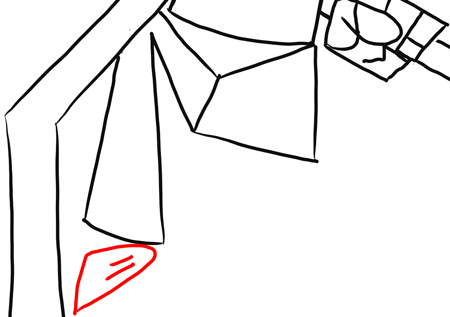 Now draw a backwards letter 'u' shape that is closed. Draw 2 lines in it.