Step 7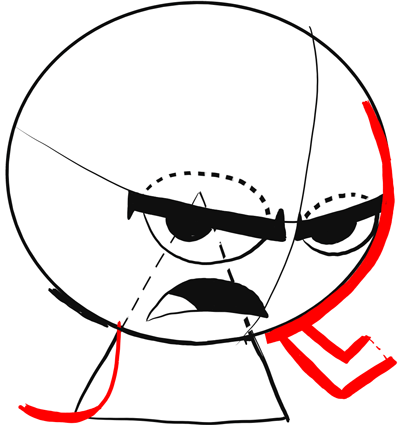 Mandy is drawn with a hugely thick line around the face….lets start thickening the line on the right side of the face. Start drawing the right arm…by drawing a bubble capital letter 'L'. Now draw the left arm by drawing a letter 'J' shape.
Step 8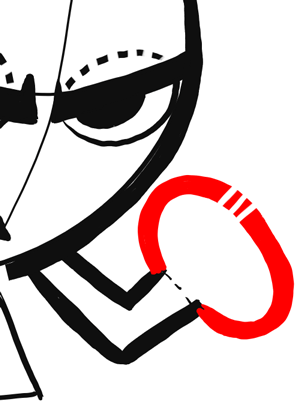 Now draw an oval for the right hand (the dashed line is where the line can be erased.
Step 9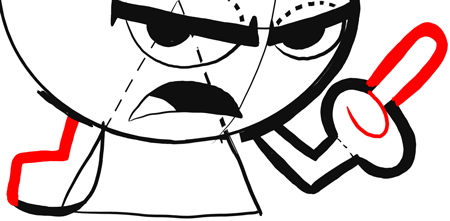 Now draw a sideways letter 'z' on the left arm / hand. Also draw a thumb and pointing finger on the right hand. Each finger can be drawn by drawing a letter 'u' shape.
Step 10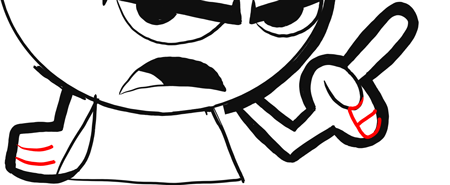 Now draw a curvy number '11' shape for fingers on the left hand. Draw a capital letter 'E' for the fingers on the right hand.
Step 11
Draw draw a flower on Mandy's dress by drawing a circle in the middle and then 5 circles around this circle for its petals.
Step 12

Now draw 3 lines for both of Mandy's legs. The 2 outer lines are thicker.
Step 13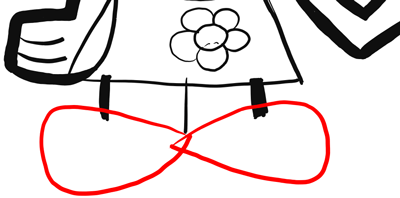 Now draw Mandy's shoes by drawing the shape of a kernel of corn for both shoes.