Page : 1 2
Step 7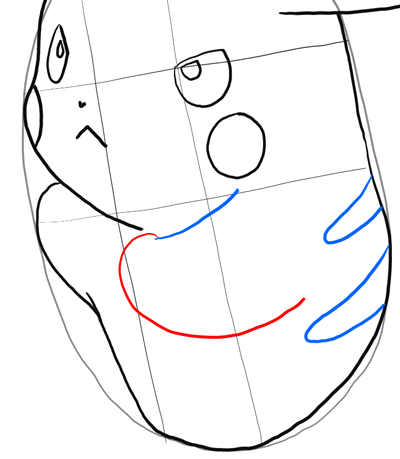 Draw a letter 'c' for the arm / hand (in red it looks like a 'c') and finish up the arm with the blue line that you see. Draw sideways letter 'u' shapes on the right for the pattern on Pikachu's fur.
Step 8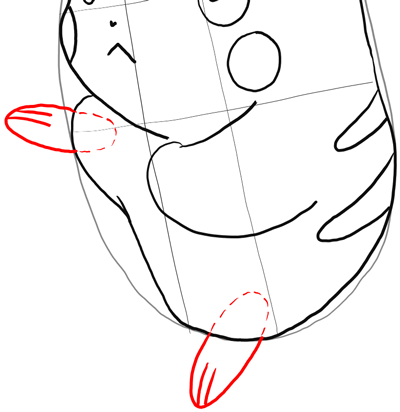 Now draw ovals for the feet….also draw 2 lines in each foot for toes.
Step 9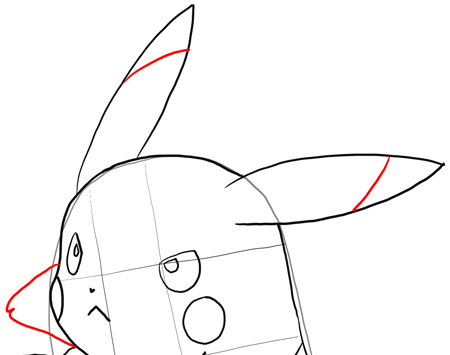 Draw a sideways letter 'm' shape for the left hand. Also draw the pattern in each of Pikachu's ears.
Step 10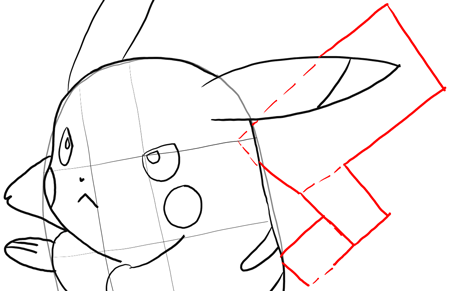 Now draw 3 rectangles as seen above…together they look similar to a backwards letter 'z' shape.
Step 11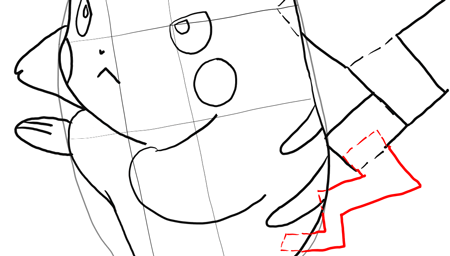 Now draw the rest of the tail…notice that it looks like a sideways letter 'w' shape.
Step 12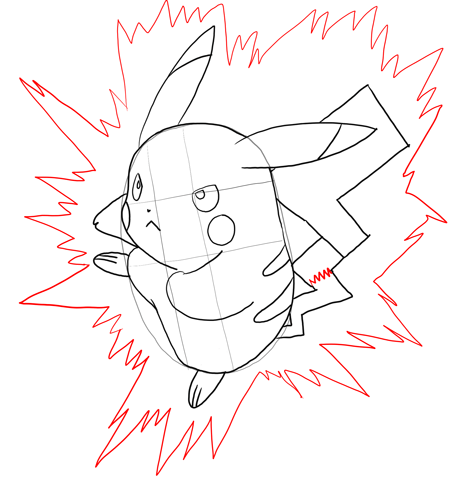 Now draw zig-zaggy letter 'M', letter 'W', letter 'Z' like shapes all around Pikachu as seen above. Also draw zig-zaggy lines inside Pikachu's tail.
Step 13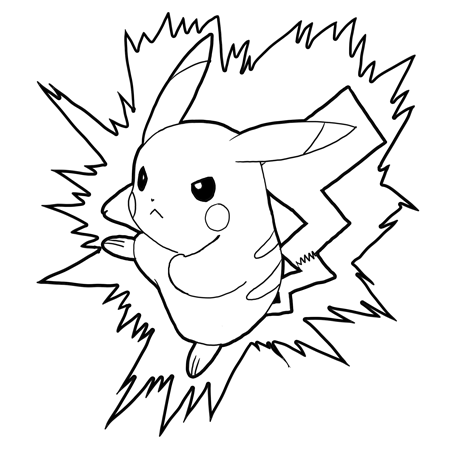 You Might Be Interested in Our Other
More Pokemon Drawing Tutorials
Now you just have to erase lines that you don't need and outline the 'correct' lines with a pen or marker. If you are having problems figuring out which lines to erase, then reference my drawing (above) for help.  Use your watercolors, markers, colored pencils, crayons, or chalk to color Pikachu and you will have an amazing Battling Pikachu to show off to your friends.
Technorati Tags: draw Pikachu, Pikachu Attacking, Pikachu Battle, drawing Pikachu, how to draw Pikachu, draw Pikachu from Pokemon, drawing Pikachu from Pokemon, Pikachu, Pikachu from Pokemon, how to draw Pokemon, draw Pokemon characters, Pokemon, Pokemon characters, how to draw, drawing cartoons,   learn how to draw, drawing lessons, drawing tutorials
Page : 1 2
Pages: 1 2