Page : 1 2
The Peanuts have been around forever, it seems. Peanuts (AKA Charlie Brown) started out as a comic strip and progressed into many cartoon movies. I have put together an easy step by step drawing tutorial that builds up Snoopy's form with simple shapes. Snoopy is Charlie Brown's Pet Beagle who has tons of personality. Not only will young kids be able to do this, but also teens and adults will enjoy it as well. Find the easy Snoopy drawing lesson & instructions below. Good luck.
You Might Also Like Our Other Peanuts Drawing Tutorials (Such as Charlie Brown)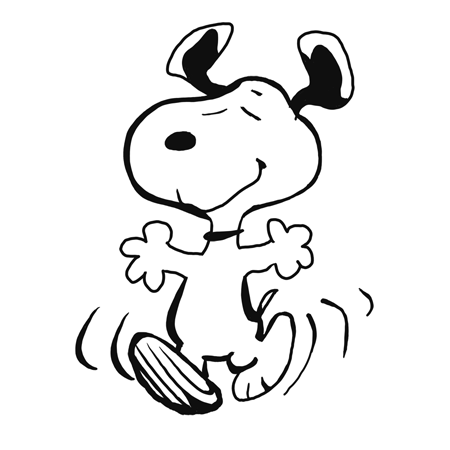 How to Draw Snoopy from Peanuts & Charlie Brown with Step by Step Drawing Lesson
Step 1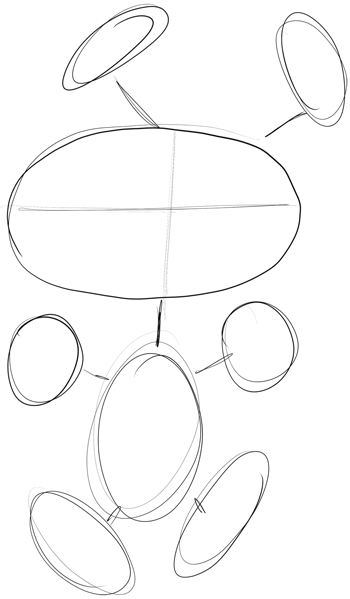 First draw the basic shapes that make up Snoopy's form. This will make it easier to draw him…trust me. Draw an oval shape for his face, eras, and feet. Draw circles for hands and use lines to connect them all together as seen above.
Step 2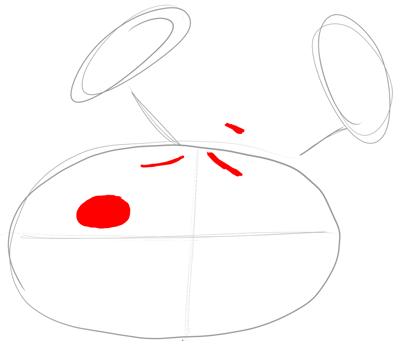 Now divide the face in half vertically (up and down) and horizontally (right and left) with guidelines, so that it is easier to place the facial features. Draw an oval for the nose, downward turned lines for eyes and another shorter downwards turned line for the eyebrow. Notice where they are in relationship to the guidelines that you drew and it will make it easier for you.
Step 3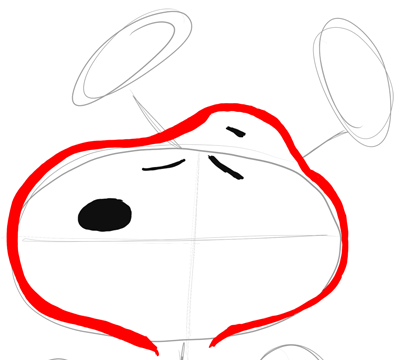 Now, use the face oval that you drew in step #1 to help you draw the shape of Snoopy's face…..see above for help.
Step 4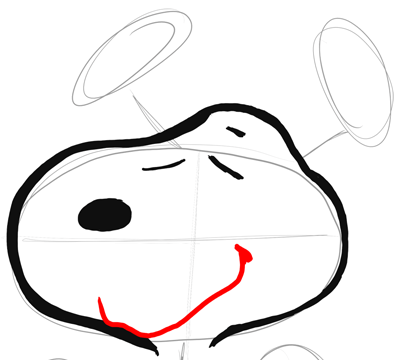 Draw Snoopy's mouth…notice that the smile starts directly below Snoopy's nose and finish it below Snoopy's right eye.
Step 5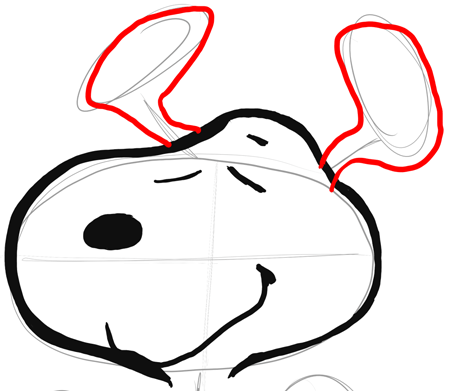 Now use the oval ears that you drew in step #1 to help guide you to drawing Snoopy's ears…as seen above.
Step 6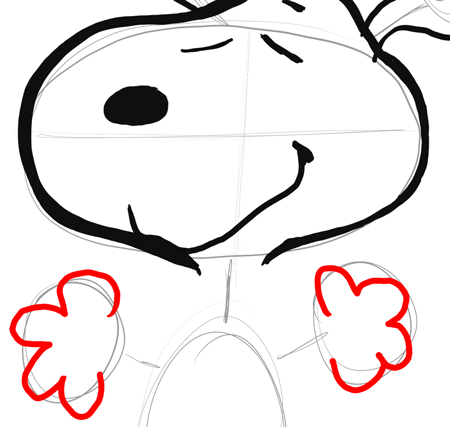 Now draw Snoopy's hands and fingers inside the circles guidelines. Notice that the fingers are humps like in letter 'm's or number '3's.
Page : 1 2
Pages: 1 2