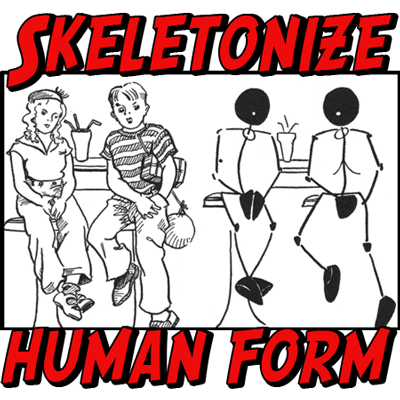 Draw Cartoon Human Figures by Skeletonizing Frameworks Cartooning Tutorial
Every building must have a framework for a good construction and the same is true of humans and animals. Maybe that is why the drawings some of us make at times border on the unbelievable – we didn't take the time to make a skeleton in good proportion and balance. You may think you can take a shortcut and just not bother about such things, but that would be ignoring all fundamental principles of life and growth. Always build your human and animal forms upon a solid framework. You can call these underlying frameworks – skeletons – stick figures – urch-purches … etc.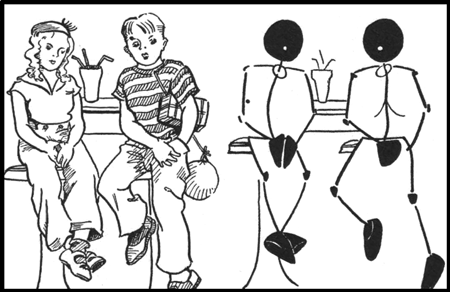 Skeletonize magazine covers and illustrations of reliable artists. Place transparent paper over them and draw them as urch-purches (stick figures in the framework we spoke of above). Then, as you find this easier, just draw the skeleton or main lines of the figures without the help of the tracing paper. Watch the proportions and always compare them.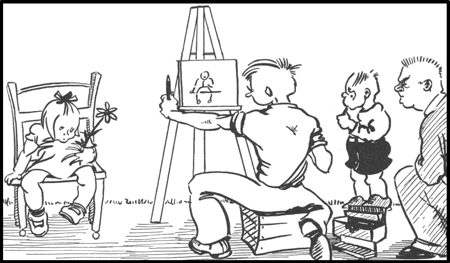 Go out and sketch from life! That is the best way to learn to draw. Get all kinds of faces and figures. You'll learn to draw with half the population watching and telling you how to do it better. But you will love that. It is all a part of the game.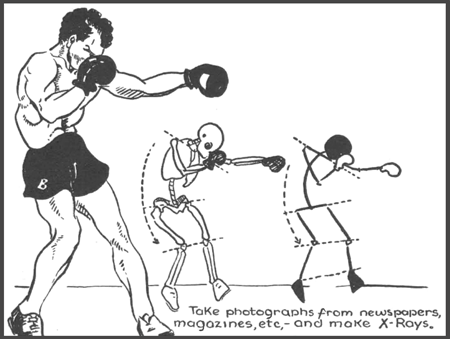 Take photographs from newspapers, magazines, etc and make x-rays.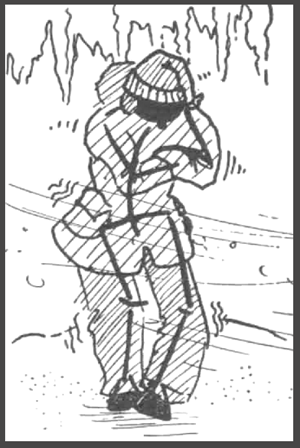 Even under a lot of clothes, when you can hardly even see a person in there anywhere, there is a structure and framework that the human form is built upon.
Technorati Tags: draw people, drawing people, draw figures, drawing figures, figure drawing, stick figures, draw stick figures, drawing stick figures, draw human form, drawing human form, cartooning, cartoon people, cartooning people, draw cartoons, how to draw, drawing lessons, drawing tutorials