Seals that are playing with balls in a circus or Amusement Park are so adorable that I want to go up and hug them. Learn how to draw cartoon seals with the following easy step by step drawing tutorial. Cartooning is fun, learn how to draw the following comic character with easy steps that are easy enough for kids, teens, and adults alike.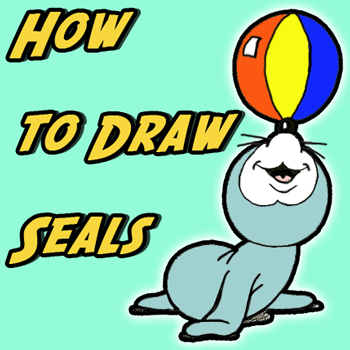 How to Draw Seals Playing with Ball on Nose Drawing Lesson with Easy Steps
Step 1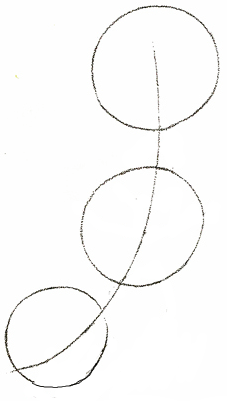 Draw a curved line (the line of action) for the center of the seal. Then draw 3 circles along that lines. Notice that the circles get slightly smaller as they go down the line.
Step 2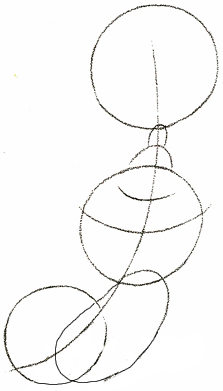 Now draw an oval (kidney bean shape) connecting the 2 bottom circles. Draw a curved line along the center of the 2nd circle. Also draw the nose / snout as a number '8' like shape that isn't finished being drawn at the bottom.
Step 3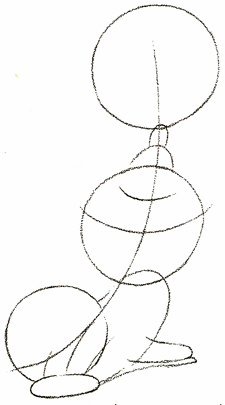 Now draw an oval for the front flipper, and connect it with 2 lines for the leg. Draw the front flipper by drawing a sideways letter 'u' like shape.
Step 4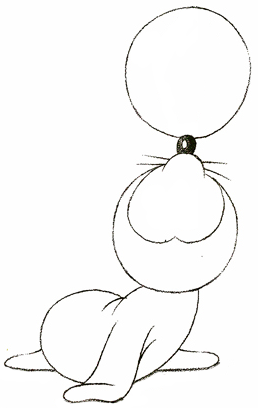 Now turn the 2 flippers into more refined shapes as shown above. Also draw the back flipper by drawing a sideways letter 'u' like shape. You can also erase the parts of the circles and ovals that you sketched in that you don't need anymore. Color the nose in black, except for the highlight. Draw 2 whiskers on either side of the nose. Draw a curvy letter 'w' at the top of the face.
Step 5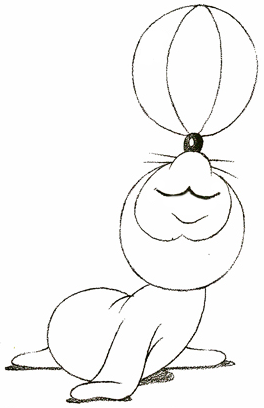 Draw 2 inwards curved lines within the ball for the ball's partern. Draw a curved line for the chin. Also draw a letter 'w' like shape, but erase the top of the 'w' shape, for the mouth.Draw the shadows at the bottom of the seal.
Step 6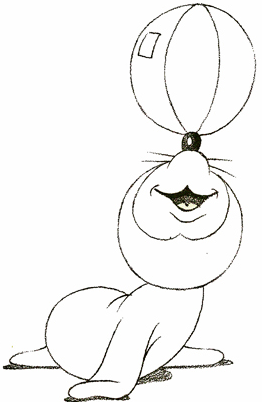 Draw a rectangle in the ball for the ball's highlight. Draw the bottom of the mouth, and then draw a letter 'm' like shape inside of it for the seal's tongue. Now darken the 'correct' lines and erase sketchy lines or lines in which you made mistakes. I hope that your seal looks amazing.
Technorati Tags: draw seals, drawing seals, how to draw seals, draw a seal, draw playing seals, draw seal with a ball, seals, seal with a ball, how to draw, drawing lessons, drawing tutorials drawing step by step, drawing animals, cartoon seals, cartooning, comics, drawing for kids