Do you want to learn how to draw cheese? Here is a drawing tutorial to draw a block of cartoon Swiss cheese. The easy to follow, step by step drawing tutorial follows. Young children can learn how to draw cheese with the help of these simple steps.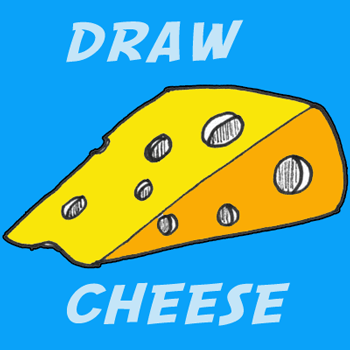 How to Draw Cheese with Easy Step by Step Drawing Lesson for Kids
Step 1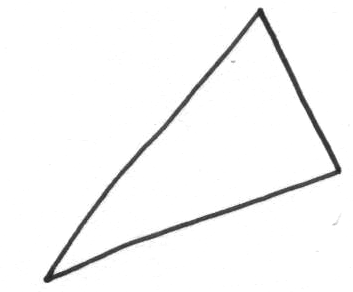 Lightly sketch a triangle like the one pictured above.
Step 2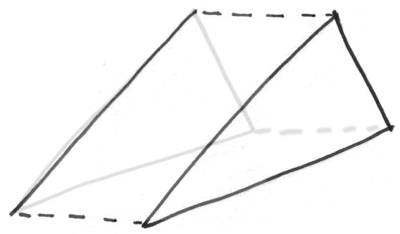 Now lightly sketch another triangle a bit to the left and further back. Then connect the 2 triangles with lightly sketched lines. Reference the picture above if you need help visualizing this.
Step 3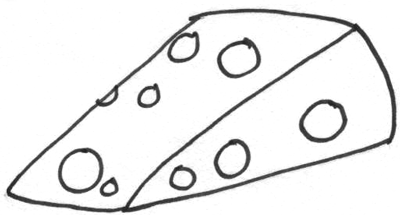 Now fix the lines so they are a bit curvier, as pictured above. Also draw a bunch of circles all over the cheese.
Step 4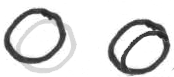 Now I want to show you how to make the circles 3-dimensional. Draw a circle and then draw a circle slightly down and to the right. Then draw the part of the 2nd circle that are outside of the first circle's lines.
Step 5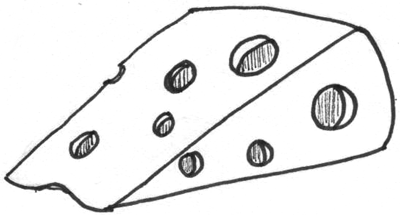 Now this is what the cheese should look like. (Notice that the circles in the cheese have this happen on different parts of the circles). You can shadow the circles like I did to make them look more 3-dimensional.
You might want to use watercolors, crayons, colored pencils or other medium to colorize your piece of cheese. Have fun.
Technorati Tags: draw cheese, drawing cheese, how to draw cheese, Swiss cheese, draw swiss cheese, how to draw, drawing lessons, drawing tutorials, step by step drawing, drawing for kids