There are many ways to draw Chibi characters, but there is only one thing which makes it recognizable as a Chibi character, and that is the big heads and small bodies. Chibi characters, are a type of Manga / Anime Illustration style. Since Chibi characters are meant to be cute, big heads and small bodies must be drawn properly. These unique features of a Chibi is what makes it more attractive and cute.
You Might Be Interested in Our Other Manga / Anime Drawing Lessons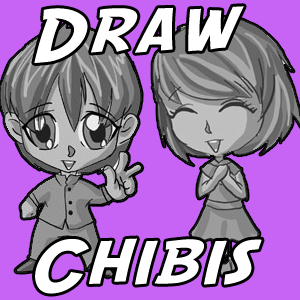 How to Draw Chibi Girls and Boys : Anime / Manga Drawing Tutorial
Drawing Female Chibi Boys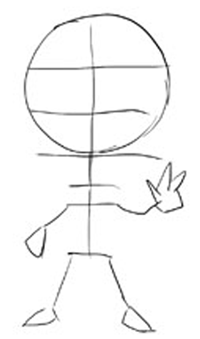 Follow the guidelines when drawing the skeleton layout. Construction methods are just the same as constructing a regular-sized Anime / Manga character. The only different is the small body.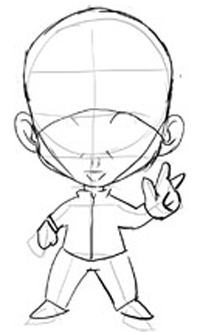 Now do the beginning outlines.  This tutorial on drawing Manga heads / faces will help you with this process.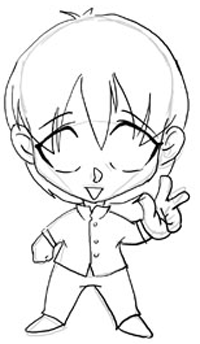 Trace the outline sketch and add necessary details to the Chibi character.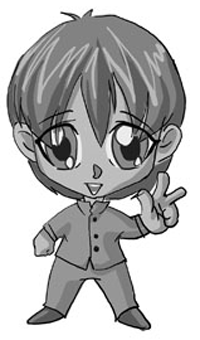 Make the drawing simple as you can when drawing a Chibi. Avoid placing intricate details on the character. You can color and shade the Chibi at this point.
Drawing Female Chibi Girls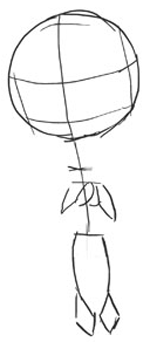 Same process and construction methods for the female girl Chibis.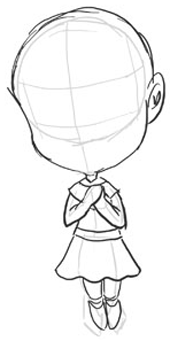 Outline the female body structure.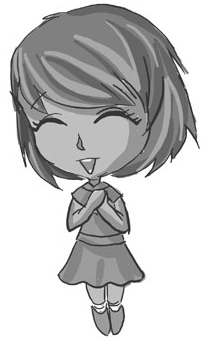 Color in and shade as well.
You Might Be Interested in Our Other Anime / Manga Drawing Lessons
Technorati Tags: chibis, draw chibi, drawing chibi, chibi characters, draw chibi girls, draw chibi boys, draw female chibi, draw male chibi, manga, anime, drawing anime, draw anime, drawing manga, draw manga, how to draw, drawing step by step