Page : 1 2
Do you want to learn how to draw a cartoon blowfish? A blowfish (also known as a puffer fish) is one of the most poisonous fish out there and as one of its natural defenses, blows itself up like a water balloon to scare away its predators. I  have put together a step-by-step tutorial that will help you figure out how to draw a cartoon blowfish by using simple shapes to build up this fish's form. This is an easy cartooning tutorial that younger kids, teens, and adults will enjoy. Even some younger children might be able to draw this puffer fish if you stand by to help with the instructions. Enjoy!
You Might Also Like Our Other Drawing Tutorial – How to Draw a Cartoon Fish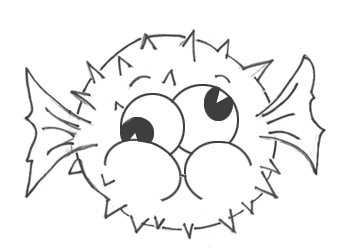 How to Draw a Cartoon Blowfish Step by Step Drawing Tutorial for Kids
Step 1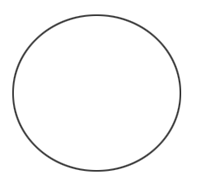 To start off drawing the blowfish, please draw a circle  as shown above. Don't worry about mistakes because you can erase these later. Later, you will be using a pen or marker to outline the 'right' lines.
Step 2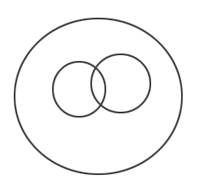 Now, lets draw the cartoon blowfish's eyes. This blow fish has one eye bigger than the other eye so draw one circle bigger than the other circle.
Step 3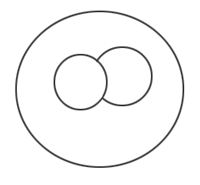 Now just erase the 2nd circle's overlap lines so that the eyes (circles) look like they do above.
Step 4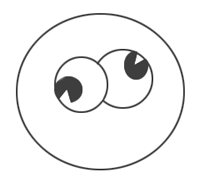 Now you should draw the blowfish's pupils. Just draw a circle (much smaller than the outline of the eye) and take out a pizza slice shape from the circle (or if it is easier for you to draw, think of a triangle). This triangle part that is out of the circle is the sparkle in the blowfish's eyes.
Step 5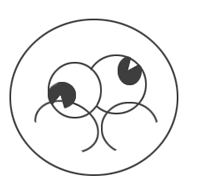 Now draw 2 half circles below the eyes for the cheeks. Notice that the cheeks' circles are bigger than the eyes' circles.
Step 6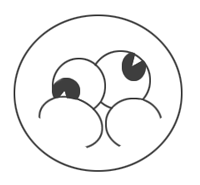 Now erase the parts of the eyes that the cheeks overlapped with (as shown above).
Page : 1 2
Pages: 1 2