Page : 1 2
Do you want to learn how to draw cute cartoon cows? Cows aren't always easy to draw, but after seeing how they are drawn, I bet you will shock all of your friends with your drawing abilities. I  have put together a step-by-step tutorial that will help you figure out how to draw  cartoon cows by using simple shapes to build up this cows' form. This is an intermediate cartooning tutorial that kids, teens, and adults will enjoy. Even some younger children might be able to draw cow if you stand by to help with the instructions. Enjoy!
Here are Even More Cartoon Animal Drawing Tutorials
Here is a Huge Guide to Drawing Cartoon Cows
How to Draw Cartoon Cows /  Animals Step by Step Drawing Tutorial for Kids, Teens, and Adults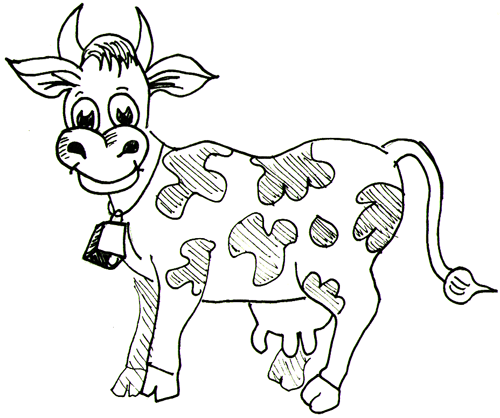 The above picture of a cartoon cow is what we will be drawing step by step today. Find this drawing tutorial below. Get out a piece of paper, a pencil, and a black marker. Good luck.
Step 1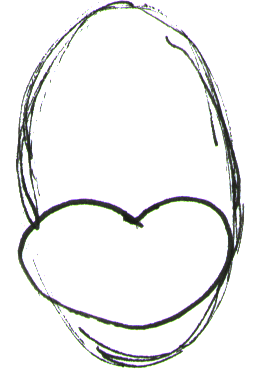 We are first going to draw the cow's face. So take out your pencil and lightly draw the cow's simpler shapes the way that I did above. Don't worry about mistakes because you can erase these later. Later, you will be using a pen or marker to outline the 'right' lines. You can first draw an oval and then at the bottom 1/3 of the face draw a heart-like shape (without the pointy bottom).
Step 2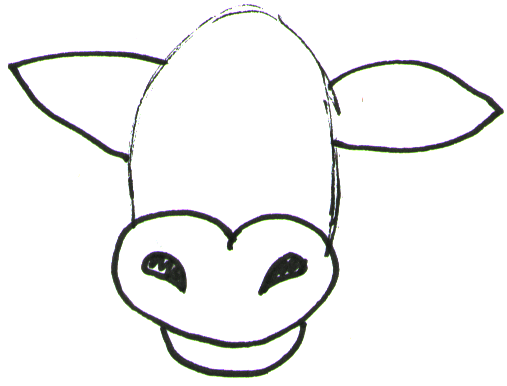 Now draw the ears (they both sort of look like sideways letter 'V's). Also draw the lima bean shaped nostrils.
Step 3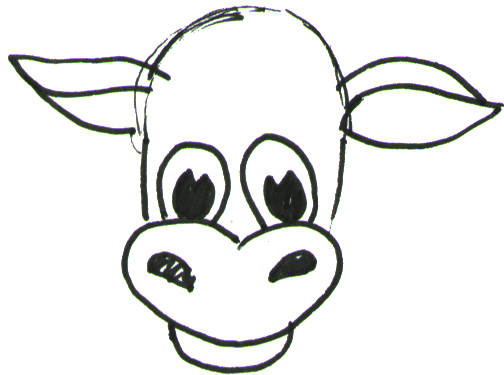 Now draw the details of the cow's ears and draw the cow's eyes.
Step 4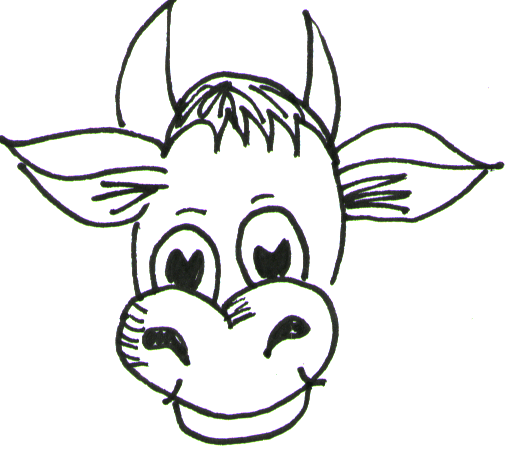 Now draw random lines inside the cow's ears, draw his horns (upside down letter 'V' like shapes). Also draw the eyebrows and the hair. The hair sort of just looks like a bunch of 'M's. Also draw curves on both sides of the cow's mouth for a smile.
Step 5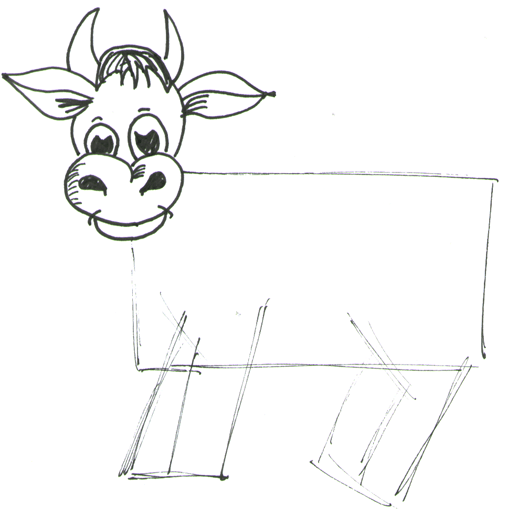 Now draw a rectangle body for the cow as well as rectangle-like shapes for the front and back legs.
Step 6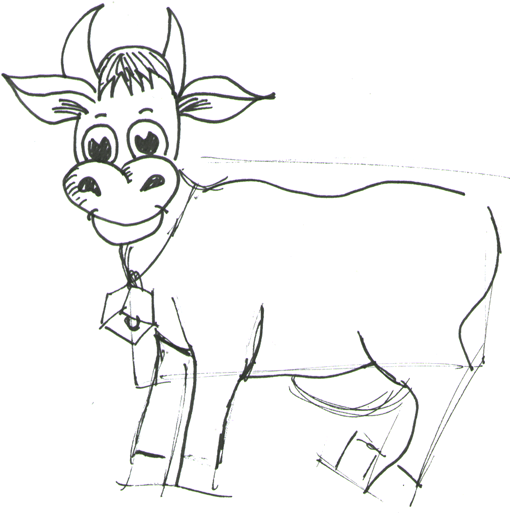 Now turn the rectangle into more curvier lines to actually represent the cow's shape. Also make a cube like shape for the cow's bell.
Page : 1 2
Pages: 1 2