Step 7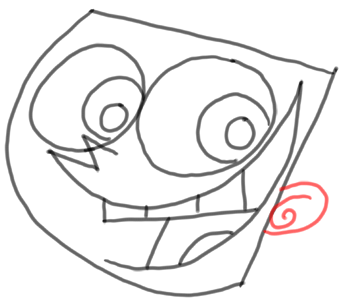 Now draw Cosmo's ear. Draw it as a backwards letter 'C' with a number '6' in it. Notice the placement is in the center of the mouth.
Step 8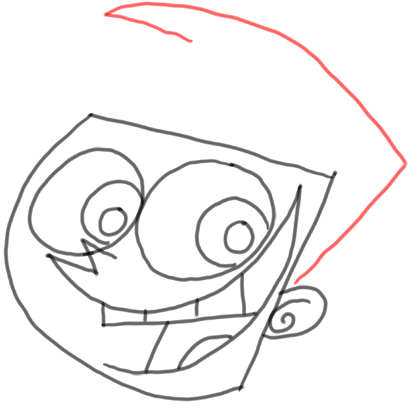 Now draw a diagonal line, starting at the top of Cosmo's ear,  that points towards the right and then turns into a curved line and then a straight line (see the picture above).
Step 9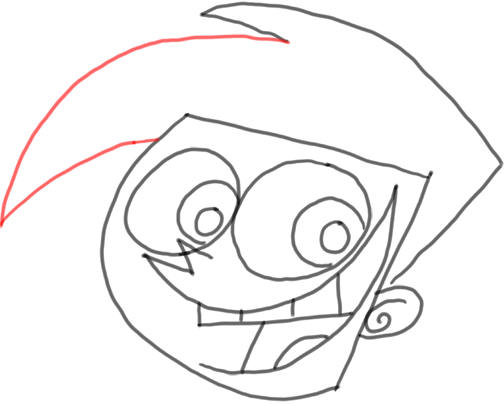 Now draw a sideways letter 'V' .
Step 10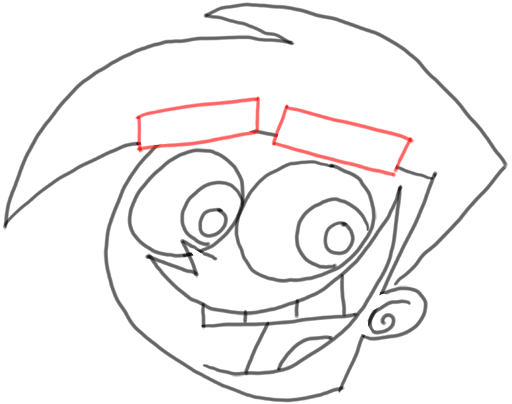 Draw 2 rectangles for Cosmo's eyebrows.
Step 11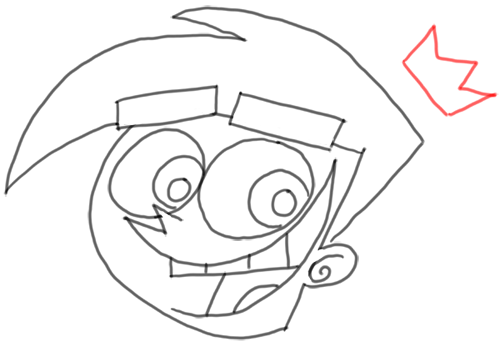 Draw Cosmo's crown…a 'W' like shape at the top … an unclosed rectangle like shape at the bottom (the 'W' closes it).
Step 12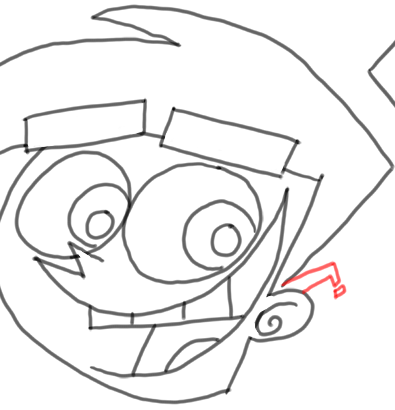 This looks really funny, doesn't it? It is Cosmo's arm sticking out from his ear. To make it easier to draw … look at it as an explanation point sticking out from a rectangle.
Step 13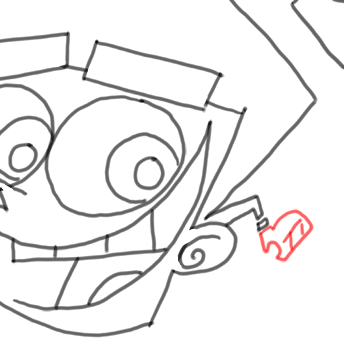 Now lets draw Cosmo's hand. Draw a curved rectangle with a 'C' like shape taken out of it.