Do you want to learn how to draw a goose? I have put together a step-by-step tutorial that will help you figure out how to draw geese (The white kind of goose from Mother Goose Fairy Tales) by using simple shapes to build up their form. This is an intermediate cartooning tutorial that kids, teens, and adults will enjoy. Even some younger children might be able to draw a cartoon goose if you stand by to help with the instructions. Enjoy!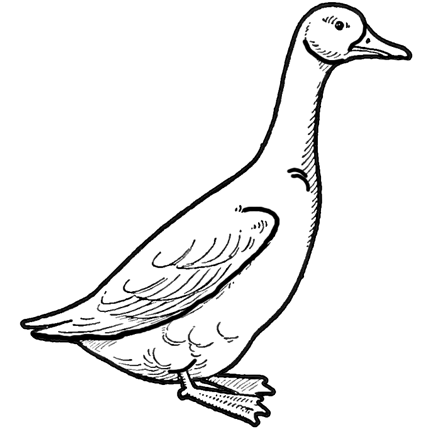 Drawing a Goose : How to Draw Geese Step by Step Tutorial
Step 1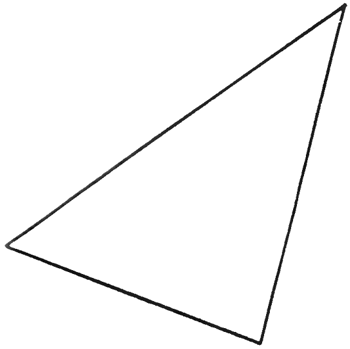 Start out this goose drawing by drawing a sideways triangle shape.
Step 2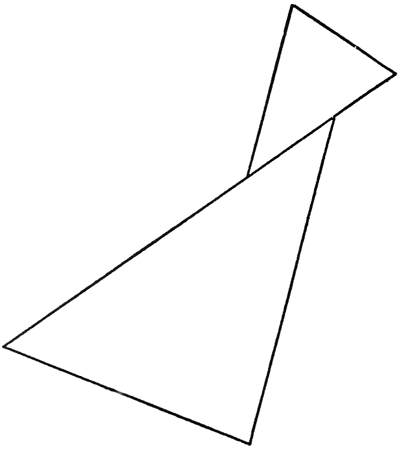 Now draw another sideways triangle on the top left of the first triangle.
Step 3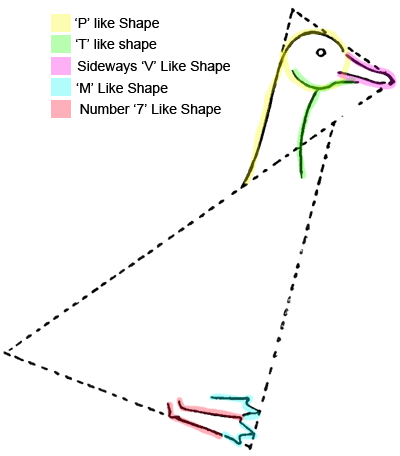 I color coded this one to show you how to simplify these more complicated shapes.
Step 4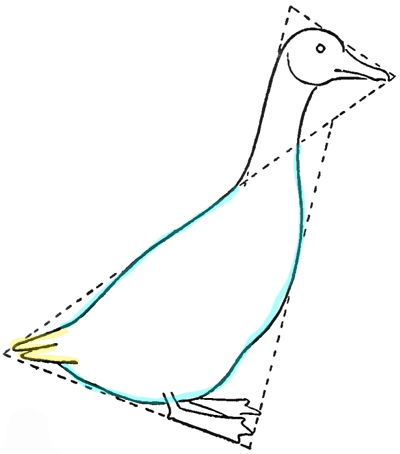 I color coded this one a bit too. I highlighted the tail in yellow to show you that it looks like a letter 'm'. I highlighted the belly and back … notice how it follows the triangle outlined shape.
Step 4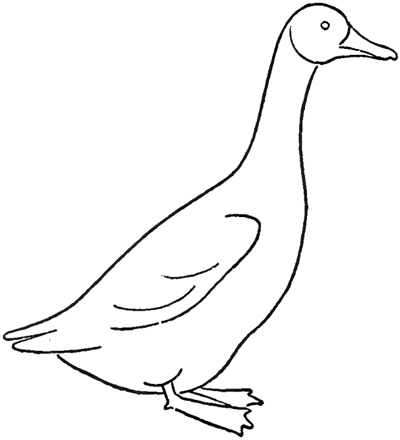 So now you can erase the triangle outlines. Now you can draw the Goose's wing which looks a bit like an upside down 'J' without the top.
Step 5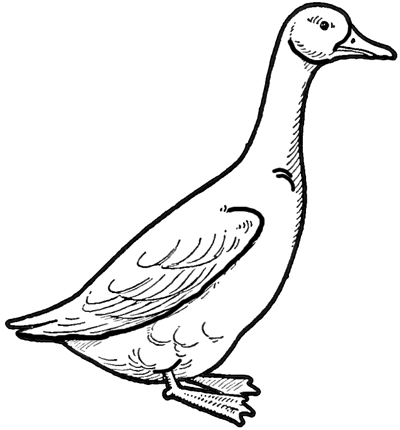 The wing has a bunch of 'J's in it. Erase any lines that you don't need and darken the outside lines. Draw hash marks to shadow the goose.
Technorati Tags: draw a goose, draw goose, how to draw a goose, drawing a goose, draw geese, how to draw geese, drawing geese, drawing tutorials, drawing lessons, how to draw, draw step by step, drawing for kids