Elephants are huge animals, who in person would probably be intimidating to see. However, we all seem to love elephants and seem to think that they are adorable, cuddly creatures. Do you want to learn how to draw an elephant? We have put together this step by step drawing lesson that will help you build up the elephants shape with easy instructions. Kids, teens, and adults will all be able to draw an elephant when done with this tutorial.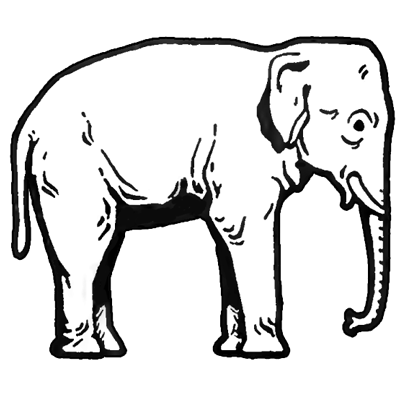 How to Draw Elephants with Step by Step Drawing Tutorial
Step 1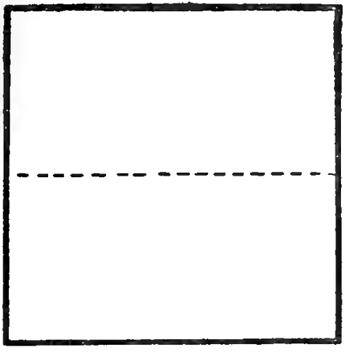 Firstly, draw a square. Lightly sketch a line across the center of the square (as pictured above).
Step 2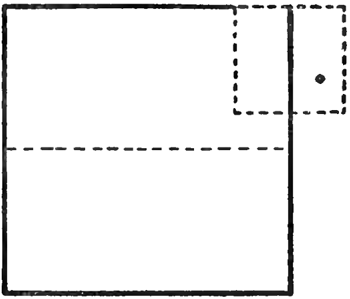 Now draw a square slightly above the center line (as show above). Make sure that half of the new square is half in and half out of the first, bigger, square. Now draw a small black circle for the elephant's eye.
Step 3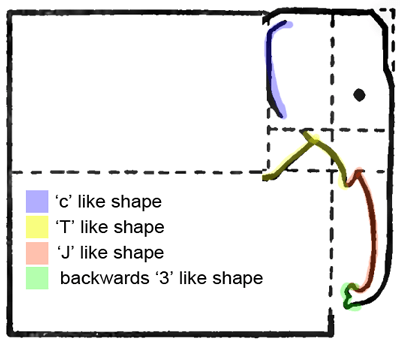 Extend the smaller square to a rectangle (as seen above). This part is slightly more complicated than the previous steps so I color coded it, as seen above. For the elephant's ear, draw a flattened letter 'c' like shape. . Draw a capital letter 'T' like shape (yellow), then a letter 'J' like shape (red), and a backwards number '3' like shape (green). Then basically follow the shape of the squares that you drew (except for the forehead which comes in a bit) but then extend it to the elephant's trunk which is a letter 'J' like shape.
Step 4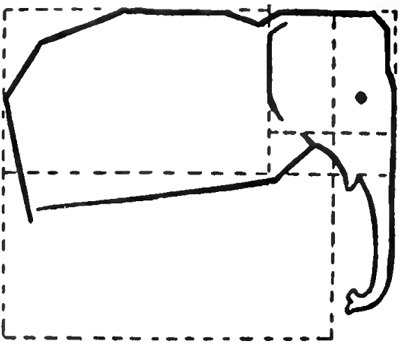 Now draw the elephant's body. It isn't too off from the guidelines that we drew, just look at the picture above to see if you can draw it.
Step 5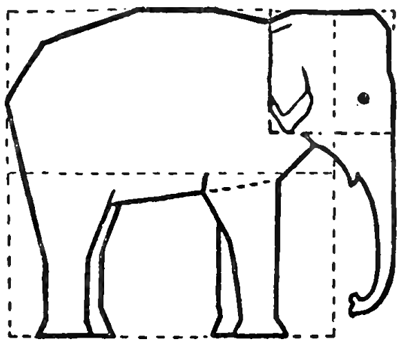 Now draw the legs…try to picture them as rectangles…that change shape at the top and bottom.
Step 6 – Finished Drawing of an Elephant Lesson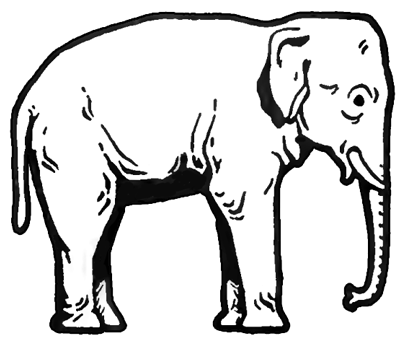 Now just draw in some details such as the tail which is an elongated 'u' like shape. Draw the tusks near the trunk and mouth. Draw wrinkles and shadows. Erase any lines that you don't need and darken the outside lines for a nice fish cartoon that will wow your friends.
Technorati Tags: drawing elephants, draw elephants, how to draw elephants, elephant drawing tutorial, elephant drawing lesson, how to draw, drawing lesson, drawing tutorial, step by step drawing