Do you want to learn how to draw Millhouse (Bart's best friend and Lisa's love interest) from The Simpsons? I have put together a step-by-step tutorial that will help you figure out how to draw Millhouse by using simple shapes to build up his form. This is an intermediate cartooning tutorial that kids, teens, and adults will enjoy. Even some younger children might be able to draw Millhouse if you stand by to help with the instructions. Enjoy! You Might Also Be Interested in Drawing Bart Simpson and Homer Simpson … and Lisa Simpson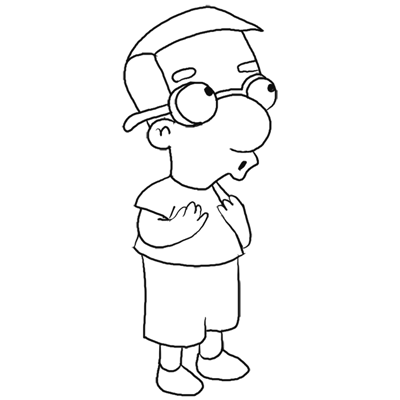 How to Draw Millhouse from The Simpsons Step by Step Drawing Tutorial
Step 1

Firstly, try to sketch out the basic shapes that make up Millhouse, such as a rectangle head.  It doesn't have to be any where near perfect…just try your best, and then go to step #2 when you are done with that.
Step 2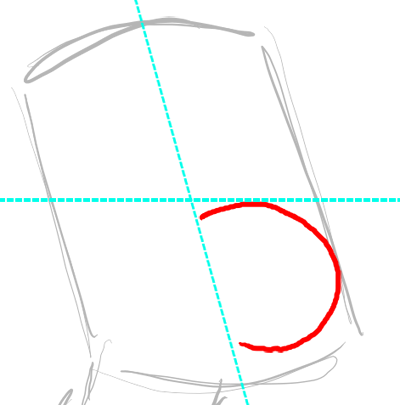 Now cut Millhouse's head in half horizontally and vertically so that the rectangle head is in quarters (4 equal pieces). On the bottom quarter (square) draw Millhouse's nose (a backwards 'c' likes shape).
Step 3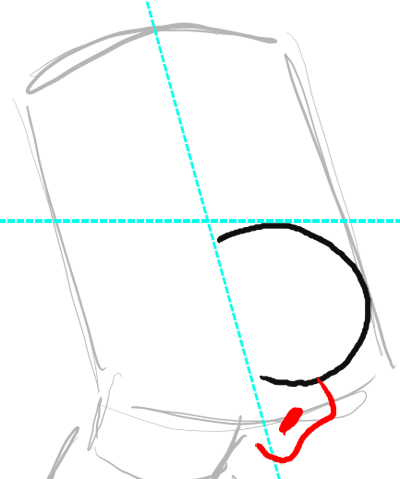 Now draw Millhouse's mouth by drawing a backwards number '3' like shape with an oval inside of it. This is Millhouse's mouth (he is saying 'ohhhh' I think). Notice that the mouth is at the bottom of the nose.
Step 4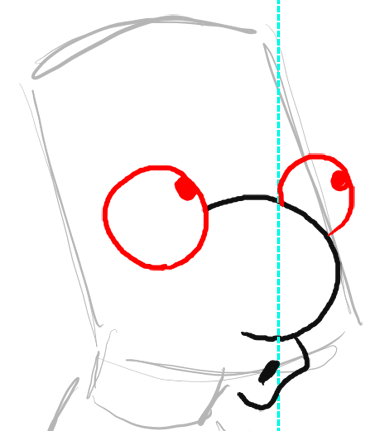 Now draw Millhouse's eyes on either side of the nose. I drew a blue guideline to show you that the right eye starts at about the same spot that the oval inside of Millhouse's mouth starts. Notice that the circle eye on the left is bigger than the circle on the right.
Step 5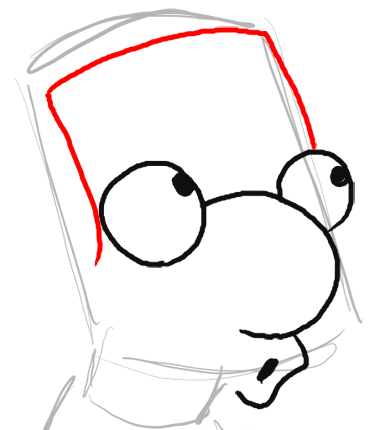 Now draw the top of Millhouse's head. It looks like the top of a rectangle or square and starts at about the middle of the right eye and ends on the left side of Millhouse's left eye.
Step 6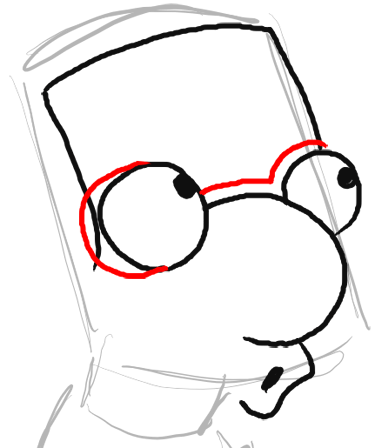 Millhouse wears glasses so now we will draw the frames. Draw a letter 'c' like shape on the left side of Millhouse's left eye. Also draw a line that follows the same outline of the top of the nose and the top of the eye. Look at the picture above if you don't understand what I am telling you to do.