Who doesn't love the Looney Tune cartoons? This classic cartoon has been around for generations so I though that there would be a load of people who would enjoy learning how to draw the funny characters from the show. Since Valentine's Day is coming up, I thought that we could learn how to draw Pepe Le Pew with his heart pounding out of his chest … he is always in Love with Sylvester the cat. 🙂  This is a step by step drawing tutorial in which I slowly teach you how to build up the character's form. Enjoy!
Here are Other Looney Tune Characters to Learn How to Draw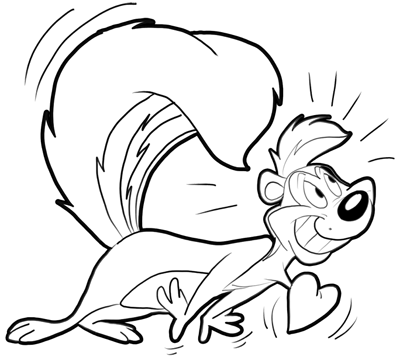 How to Draw Pepe Le Pew – The Skunk from Looney Tunes
Step 1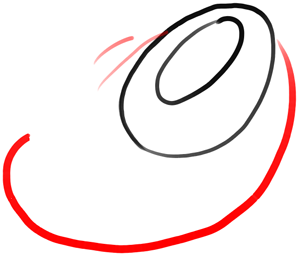 To start drawing Pepe Le Pew, draw an oval nose with another smaller oval inside of it (for the nose's highlight. Then draw a sideways letter 'c' like shape around the nose.
Step 2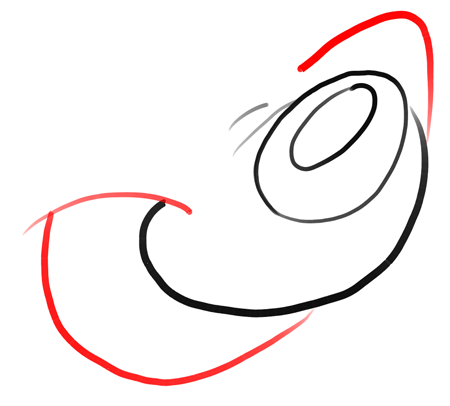 Then draw another sideways letter 'c' like shape around the first 'c' (as seen above). On the left side, draw a downwards curve.
Step 3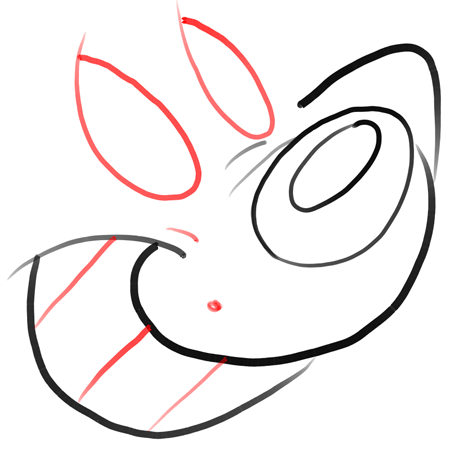 Now draw the skunk's teeth with three lines in the mouth. Also draw 2 ovals above the nose (for the Pepe Le Pew's eyes).
Step 4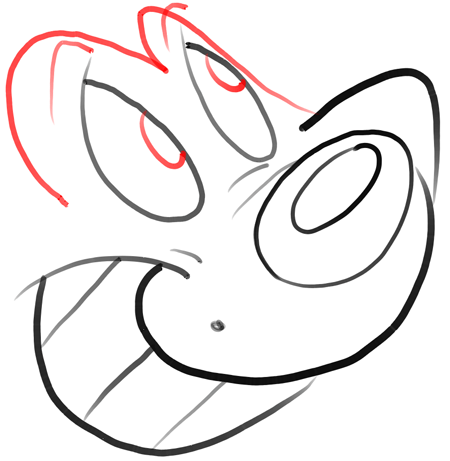 Now draw an 'M' like shape above the eyes. Also draw downwards curved lines above the eyes for eyebrows.
Step 5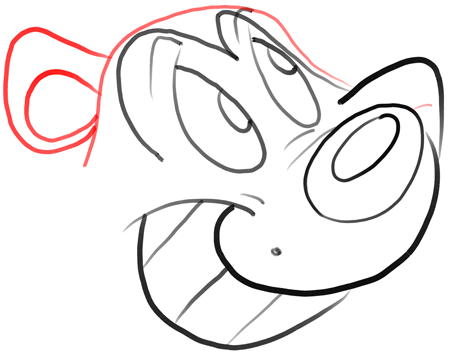 Now draw a downwards curved line (sort of looks like an upside down letter 'u'). above the eyebrows. Also draw the left ear…which sort of looks like a letter 'c' with a smaller letter 'c' within it.
Step 6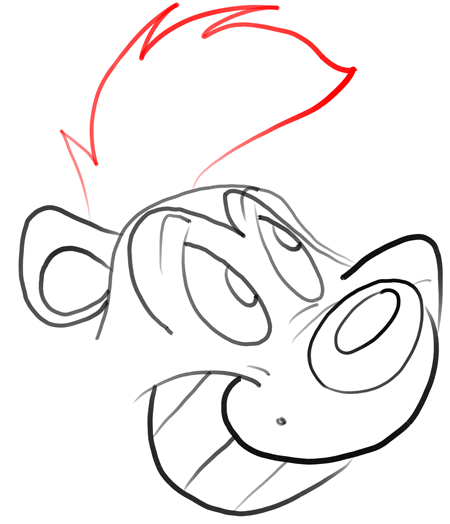 Now draw Pepe Le Pew's skunk hair on the top of his head.