There are many different methods, techniques, and strategies to drawing the comic cartoon head and face. We are going to cover the boxed grids methods of cartooning faces today. This is probably the easiest method of drawing a cartoon face. The below example is for drawing the cartoon face in profile (from the side view).  You might also like a previous cartooning tutorial … How to Draw Cartoon Heads with Proportions Grid … Drawing Cartoon Heads from All Angles … How to Draw Different Shaped Heads … Here are More Cartooning Tutorials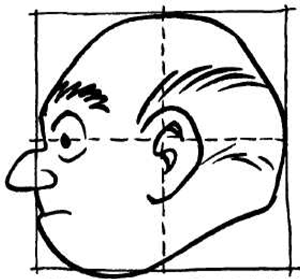 Drawing Comic Human Faces / Heads with the Boxed Grids Method
Step 1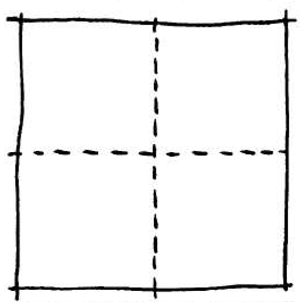 First draw a square and divide it into four parts. Alternatively, print out the page of boxes that we provided for you above.
Step 2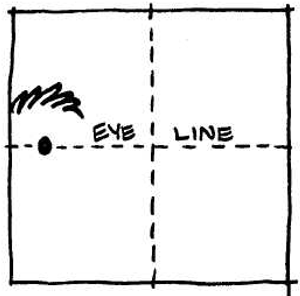 Place the cartoon character's eye on the 'Eye Line' – and add the eye brow.
Step 3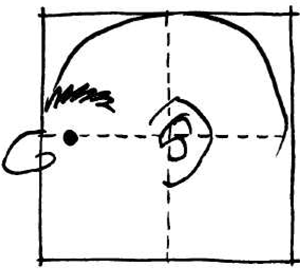 Next add the comic character's ear, nose, and the top of the head…
Step 4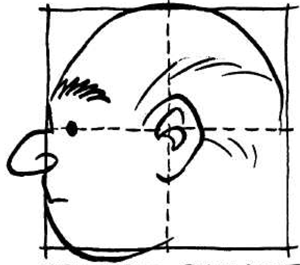 Now add the comic man's chin line and the suggestion of his hair.
Step 5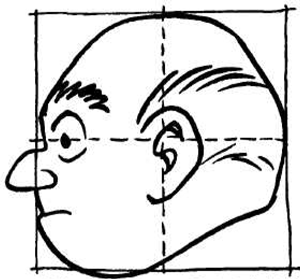 Now complete the man's chin line and then add a line around his eye.
Step 6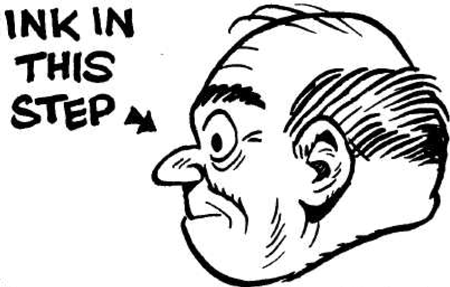 Now you are ready to shade in the cartoon character's hair, add the cheek line, and then let the ink dry. Now erase the pencil lines.
Changing Cartoon Character's Face by Changing Facial Features
Below are a few suggestions for eyes, noses, hair, and chins. Try your hand at drawing a few heads / faces using this box / grid method by adding from the different facial features shown below.
Types of Comic Eyes

Types of Comic Noses

Types of Comic Heads and Hair


Types of Comic Chins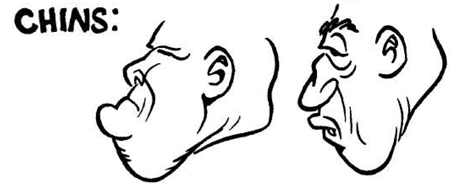 You might also like a previous cartooning tutorial … How to Draw Cartoon Heads with Proportions Grid … Drawing Cartoon Heads from All Angles … How to Draw Different Shaped Heads … Here are More Cartooning Tutorials
Technorati Tags: drawing cartoon heads, drawing cartoon faces, drawing heads, drawing faces, cartoon heads, cartoon faces, head proportions, face proportions, how to draw cartoon faces, drawing cartoon people, draw cartoon people, draw cartoons, cartooning people, cartooning characters, how to draw, drawing for kids, drawing for children, drawing step by step, drawing lessons, drawing tutorials