Just like any other type of illustration, Manga / Anime characters have emotions & facial expressions. Learn how to draw the Manga / Anime style of emotions and expressions by seeing the examples that we list below.
Take a look at our other emotions and expressions drawing lessons.
Take a look at even more Manga / Anime Emotions & Expressions Drawing Tutorials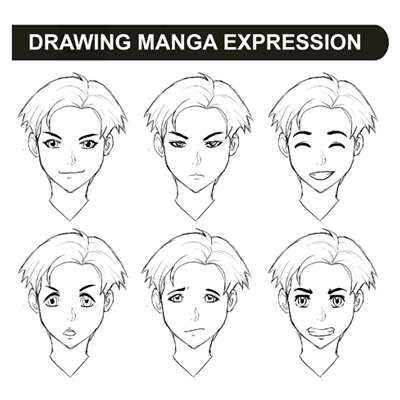 Facial expression makes an Anime character drawing alive. Always apply appropriate facial expression based on the mood of the character you are trying to depict. They eyes, brows and mouth are what makes a facial expression. Observe different faces below and see how the eyes, brows and mouth affect the overall appearance of the Manga / Anime face & head.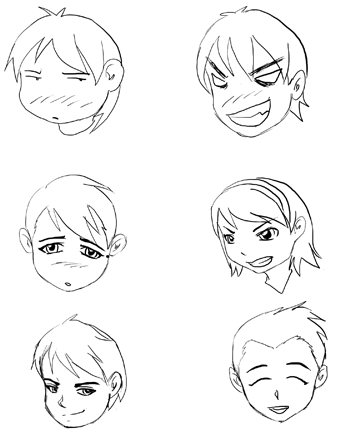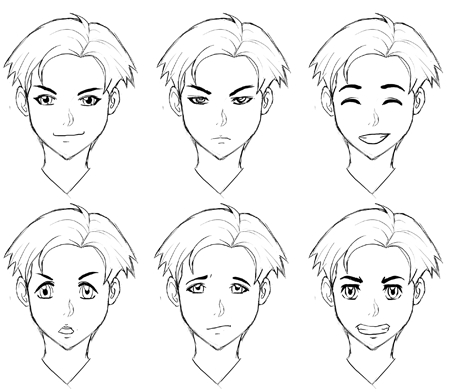 Take a look at our other emotions and expressions drawing tutorials
Take a look at more Anime / Manga Drawing Lessons
Technorati Tags: anime emotions, anime expressions, manga emotions, manga expressions, draw anime emotions, draw manga emotions, draw anime expressions, draw manga expressions, drawing tutorials, drawing lessons