Drawing the human body has many approaches, especially in Manga / Anime where there are many different types of bodies that come in all shapes and sizes. Here is the most basic, easy and commonly used method for male Anime characters.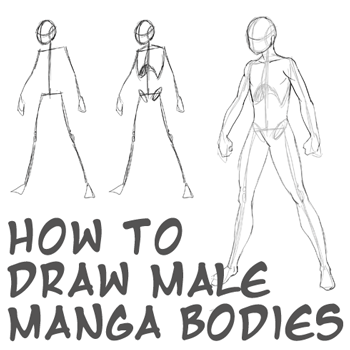 How to Draw Anime Body with Step by Step Tutorial for Drawing Male Manga Bodies
Step 1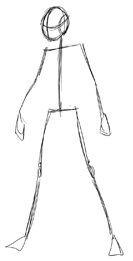 Always start with a rough skeleton or stick figure.
Step 2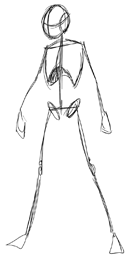 Add a rough sketch for the rib cage and pelvis.
Step 3
Flesh out the skeleton by outlining the human body.
Step 4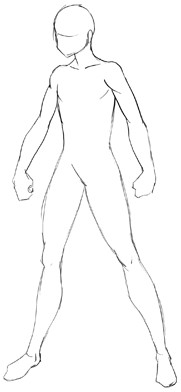 Remove or erase the rough skeleton.
Step 5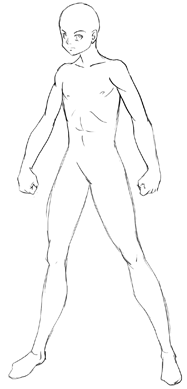 Add some details such as placing the eyes, nose, etc..as well as accenting the muscle creases.
Step 6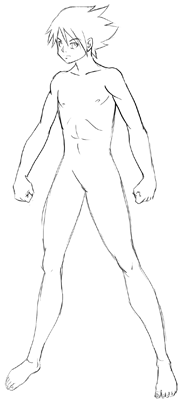 Now add hair and put details in to the fingers and toes.
Step 7 – Finished Drawing of an Anime / Manga Male Figure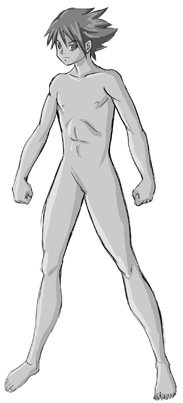 Add shadows and color in the body now if you want to.
Technorati Tags: draw male anime body, drawing male anime body, draw male anime body, draw male manga body, drawing lessons, drawing tutorials, how to draw, draw manga, draw anime, draw anime body, draw anime bodies, draw manga body, draw manga bodies