Do you want to learn how to draw Boots the Monkey from the Nick Jr show Dora the Explorer? Preschoolers and little kids love the cute show Dora the Explorer. Although, this tutorial is too advanced for preschoolers, parents and grade school level kids will be able to draw Boots the Monkey for themselves or for their younger siblings. I  have put together a step-by-step tutorial that will help you figure out how to draw  cartoon Boots by using simple shapes to build up his  form. This is an intermediate cartooning tutorial that kids, teens, and adults will enjoy. Although this is an easy drawing tutorial for older kids, this tutorial might still be difficult for preschoolers, so parental help is probably beneficial. Enjoy!
Here are More Dora the Explorer Drawing Tutorials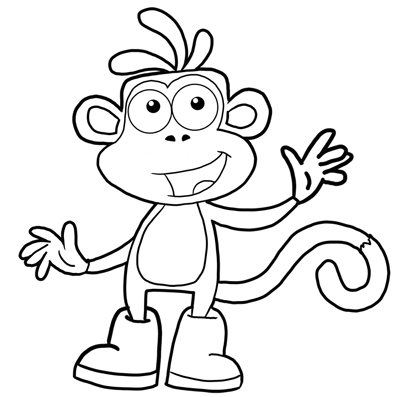 How to Draw Boots the Monkey from Dora the Explorer Drawing Tutorial
Step 1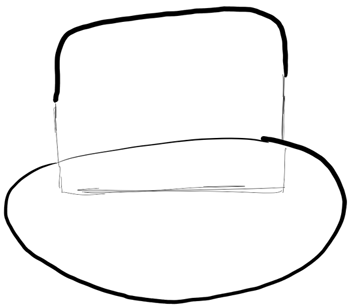 First, start out by drawing the basic shapes that make up Boots the Monkey's face … an oval and rectangle.
Step 2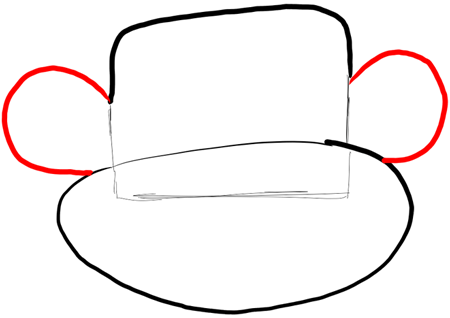 Now draw ears on the monkey's head by draw a letter 'c' on the left side of the head and a backwards letter 'c' on the right side…notice the position of the ears.
Step 3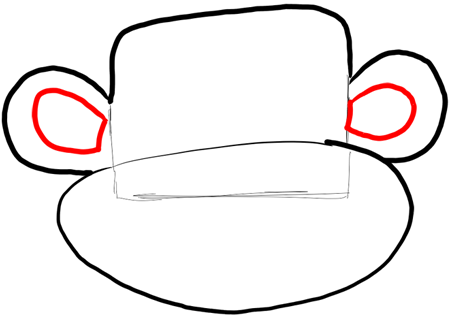 Now within each ear draw a smaller ear-like shape.
Step 4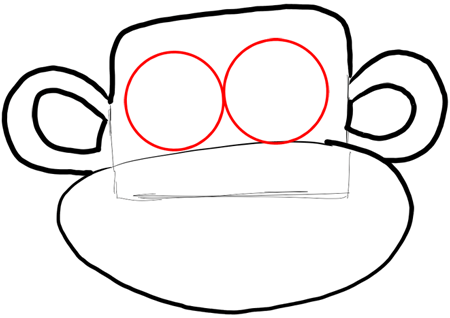 Now lets draw Boots' eyes. Draw 2 circles for eyes … the right eye being a touch bigger than the one on the left. Draw them on top of the oval that you drew in step #1.
Step 5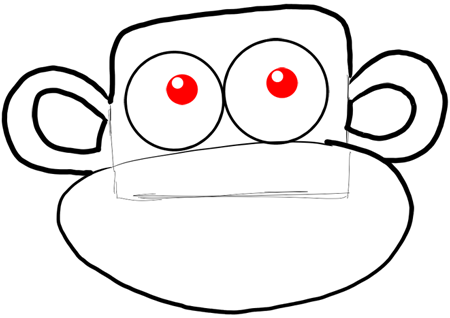 Now draw a small circle inside both of Boots' eyes (for pupils and irises). Fill in each of these circles except for a smaller circle (for the highlight).
Step 6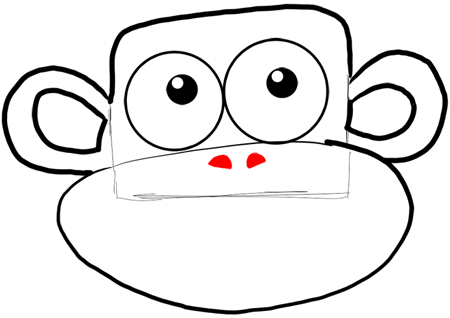 Now draw 2 upside down letter 'u's (filled in) for nostrils…each of them are slanted a bit outwards. Draw this a bit under the top of the oval…in between both eyes, but slightly closer to the right eye.