Rugrats has been around for about 2 decades and it is a great show that most, if not all, kids love. Well, I have put together an easy step by step drawing tutorial that builds up Chuckie's form with simple shapes, numbers, and letters. Not only will young kids be able to do this, but also teens and adults will enjoy it as well. Find the easy lesson &  instructions below. Good luck.
Find More Rugrats Drawing Tutorials (such as How to Draw Dil Pickles)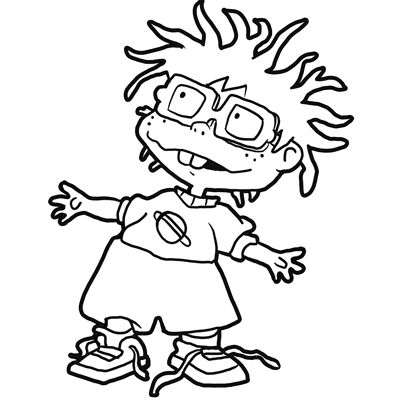 How to Draw Chuckie from Rugrats with Easy Drawing Lesson
Step 1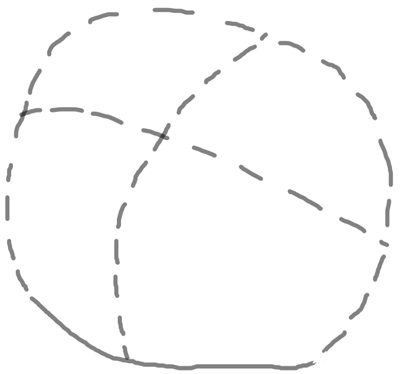 Draw a circle-like shape for Chuckie's head. Chuckie is looking towards the left so his facial features will be closer to the left side of his face. Lightly draw light lines in half vertically as seen above. Also draw a horizontal line around the top third of Chuckie's face.  Think of Chuckie's face as a ball … that is why the lines are going around his face instead of straight across and straight down.
Step 2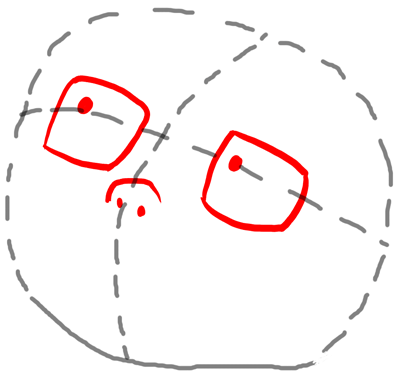 Draw a rounded square on either side of the vertical line …. the eye on the right is farther away than the eye on the left. Draw Chuckie's nose below and to the right of the left eye.
Step 3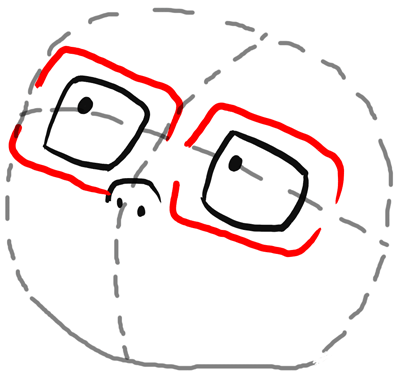 Draw a sideways number '8' like shape over the eyes.
Step 4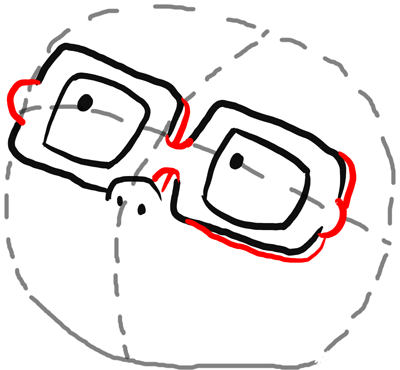 Draw a letter 'c' on either side of the glasses. Draw an upside down letter 'u' above the nose and a letter 'u' shape above the upside down letter 'u'.
Step 5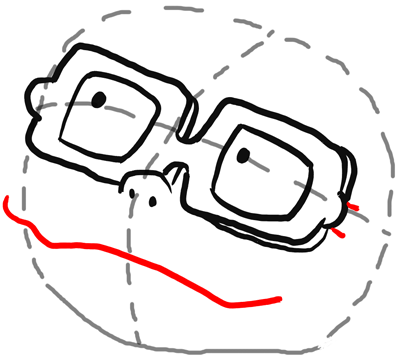 Draw 2 lines pointing towards the back of Chuckie's head. Also draw Chuckie's mouth.
Step 6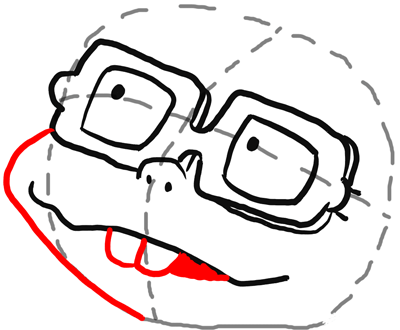 Now draw a sideways number '3' shape for Chuckie's teeth. Also draw the left cheek by drawing a sideways letter 'J'.