Do you want to learn how to draw a flower called a Daffodil? I have put together a step-by-step tutorial that will help you figure out how to draw Daffodils (They are such pretty flowers) by using simple shapes to build up their form. This is an easy illustration tutorial that kids, teens, and adults will enjoy. Even some younger children might be able to draw an illustrated Daffodil if you stand by to help with the instructions. Enjoy!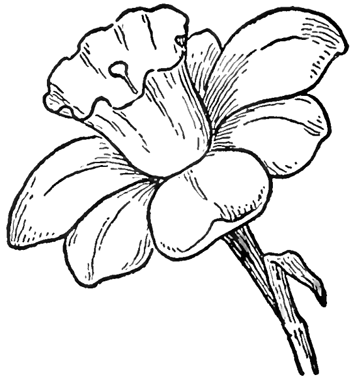 How to Draw Daffodils with Easy Step by Step Daffodil Drawing Lessons
Step 1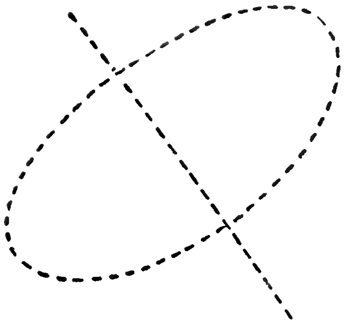 Sketch an oval with a line through the center.
Step 2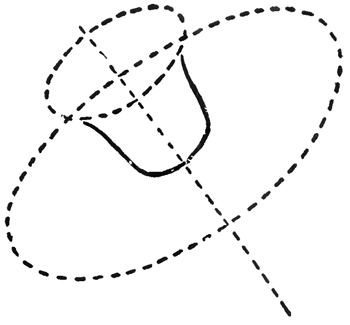 Now draw another oval where there is a cross (letter 't') at the top. Draw a 'u' like shape under the oval so the oval and 'u' form a cup shape.
Step 3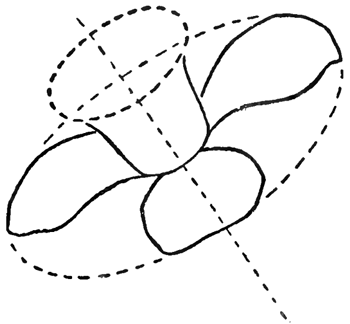 Now start drawing the daffodil flower's petals around the first oval that you drew in step #1.
Step 4 – Finish Drawing of a Daffodil Tutorial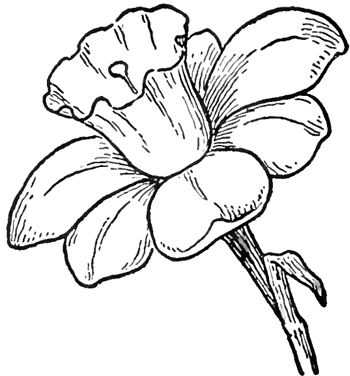 Now drawing the rest of the petals, and draw a stem. Also make the middle 'cup' portion have a wavy top, as shown above. You might also consider shadowing the flower.
Technorati Tags: drawing flowers, draw flowers, draw daffodils, drawing daffodils, how to draw daffodils, drawing tutorials, drawing lessons, how to draw, step by step drawing