The Flinstones has been around for about a half of a century and it is a great show that most, if not all, kids love. Not only did my parents watch it, but I watched it, and now my kids watch it. Well, I have put together an easy step by step drawing tutorial that builds up Fred Flinstone's form with simple shapes, numbers, and letters. Not only will young kids be able to do this, but also teens and adults will enjoy it as well. Find the easy Fred Flinstone drawing lesson &  instructions below. Good luck.
You Might Also Like Our Other Flinstones Drawing Tutorials (such as How to Draw Wilma Flinstone)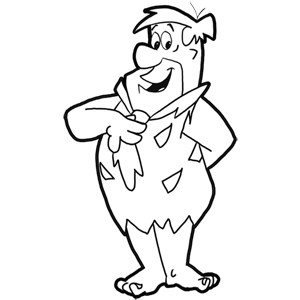 How to Draw Fred Flinstone from The Flinstones Cartooning Drawing Lesson
Step 1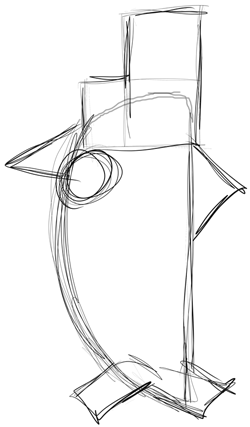 Start off drawing Fred Flinstone by drawing his basic form. Draw a backwards letter 'D' for his body…rectangles for his feet. For Fred's face draw 2 rectangles to form a letter 'L' like shape.
Step 2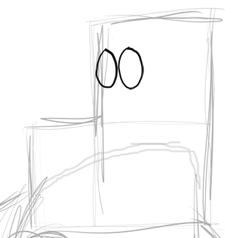 Draw 2 ovals for Fred's eyes … together they look like a sideways number '8'.
Step 3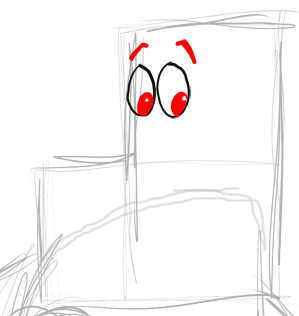 Now draw 2 half circles in each eye (for the pupil / iris). Fill in this half circle except for a small circle highlight in each eye. Also draw Fred's eyebrows, which look like a backwards number '7' and a forwards number '7'.
Step 4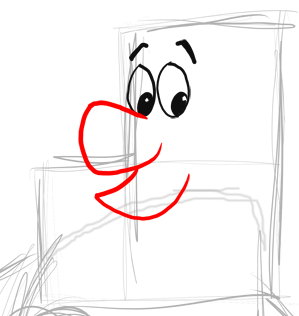 Now draw Fred's nose and upper lip…Fred's nose starts right below his eye and ends at the middle guide line. The nose and upper lip together look like a capital letter 'E'.
Step 5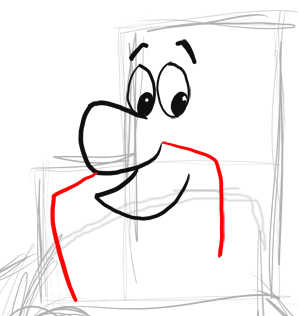 Now draw a number '7' like shape to the right of Fred's nose. Also draw a backwards number '7' like shape to the left of Fred's nose.
Step 6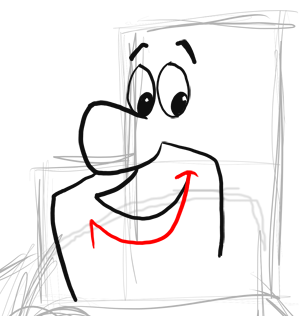 Now lets draw the bottom of Fred's mouth. Draw a letter 'J' like shape that turns into a sideways number '7'.