Do you or your children want to learn how to draw a Kitty Cat that is laying down, from the back view? This drawing tutorial is so easy that even preschoolers can draw it. The majority of the cat is made up of 2 large circles…the rest might be easy enough for your preschooler or toddler to do, especially with your help. Follow the basic drawing tutorial below.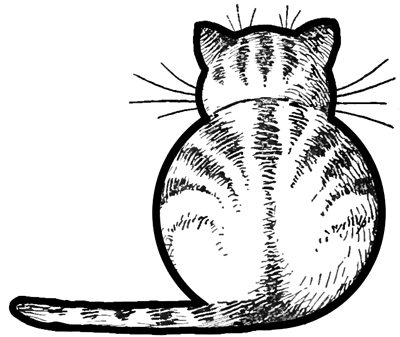 How to Draw Kitty Cats from the Back Easy Step by Step Drawing Tutorials for Kids & Preschoolers
Help your preschooler read the directions or let the pictures speak for themselves.
Step 1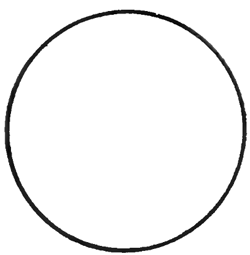 First draw a large circle.
Step 2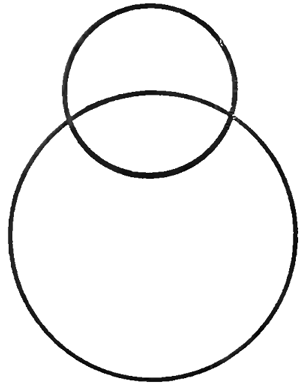 Now draw a circle that is about twice the size as the first (below).
Step 3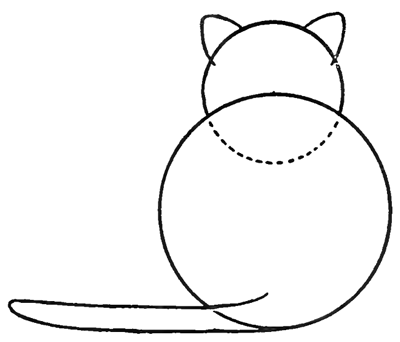 Now erase the bottom of the smaller circle (where you see the dashed lines). Now draw the cat's ears…the might remind you of sideways triangles . Also draw the tail…all you have to do is draw 2 lines that are connected with a curvy oval type line (you might want to explain to the child that the tail looks like a sideways letter 'u' – if they know their letters already).
Step 4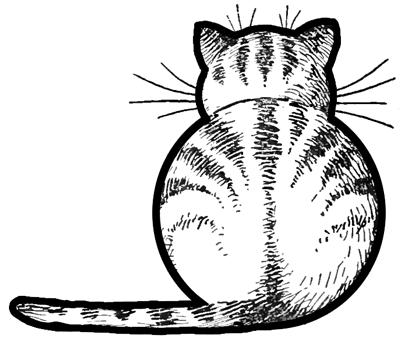 Now this is the part that you might have to do for your toddler and preschooler – But they should be able to do the whiskers part. Remind your child that the picture doesn't have to look exactly like the picture that they see on the screen – every picture is beautiful for what it is.
Technorati Tags: how to draw cats, draw cats, drawing cats, drawing for preschoolers, drawing for kids, drawing for toddlers, drawing lessons, drawing tutorials, how to draw