Step 14

Now draw a backwards capital letter 'B' and a forwards capital letter 'B' on the shirt.
Step 15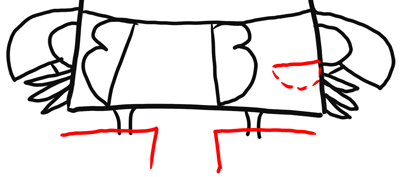 Draw a pocket on the shirt by drawing a half circle shape. Draw a sideways letter 'L' on each leg.
Step 16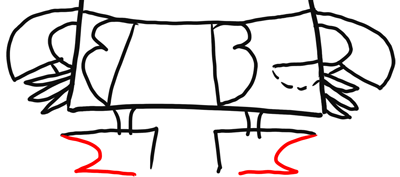 Draw a number '2' on the left foot and draw a backwards number '2' on the right foot.
Step 17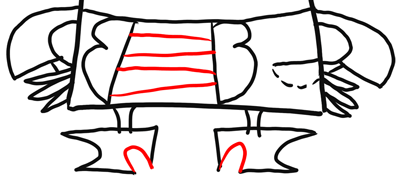 Now draw strips on the shirt…and draw an upside down letter 'u' on each shoe.
Step 18 – Finished Drawing of Knuckles Cartooning Tutorial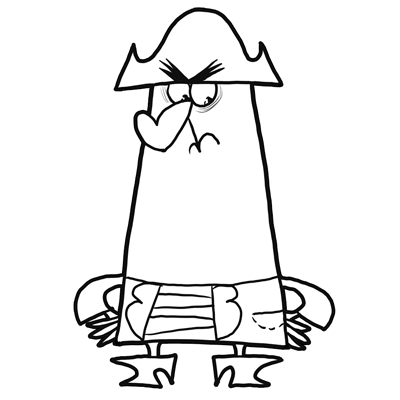 Now you just have to erase lines that you don't need and outline the 'correct' lines with a pen or marker. If you are having problems figuring out which lines to erase, then reference my drawing (above) for help. With the thick outside dark marker line, darken the outside lines to make it look sharp. Doesn't Knuckles from Flapjack look Awesome?!
Technorati Tags: draw Knuckles, drawing knuckles, how to draw knuckles, Knuckles from Flapjack, draw flapjack, drawing flapjack, Marvelous Misadventures of Flapjack,   how to draw flapjack, flapjack, flapjack drawing, drawing lessons, drawing tutorials, how to draw, drawing for kids, step by step drawing