Do you love your toy teddy bear and want to learn how to draw one? We have put together a simple tutorial detailing how to draw a bigger teddy bear, hugging a smaller toy teddy bear. It is something that you will be able to do, because we give instructions for building up the bear's form with simple shapes, letters, and numbers. So, kids, teens, and adults will all be able to finish this cartooning lesson with success. Good luck.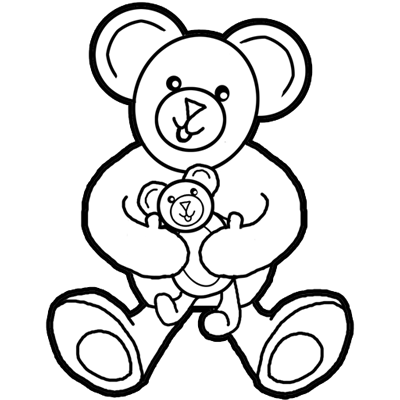 How to Draw Comic Teddy Bear Holding a Toy Teddy Bear with Easy Cartoon Drawing Lesson
Step 1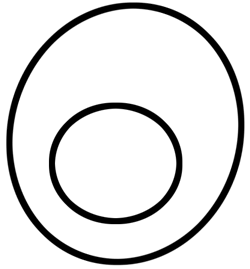 First draw a tall oval with a smaller, wide oval in it.
Step 2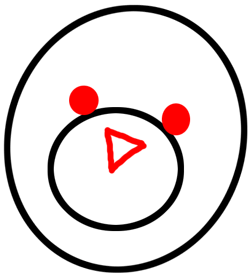 Draw an upside down triangle at the top of the smaller oval. Draw two circles above the smaller oval. These will be the teddy bear's eyes.
Step 3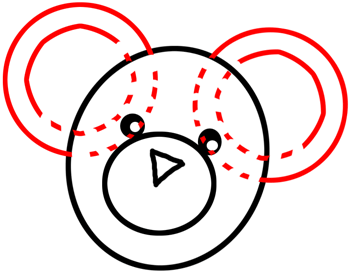 Draw a circle with a smaller circle within it, on both sides of the head. The dashed lines represent lines that will be erased.
Step 4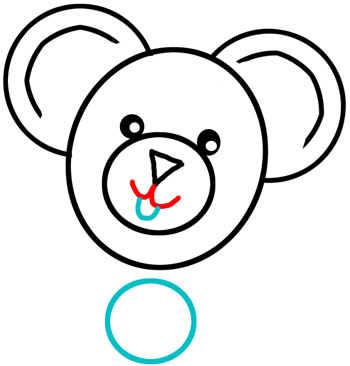 Draw a sideways number '3' under the bear's nose. Then draw a letter 'u' like shape under the '3' shape. Then draw a small circle, slightly below and to the right of the bear's head. This will be the toy teddy bear's head.
Step 5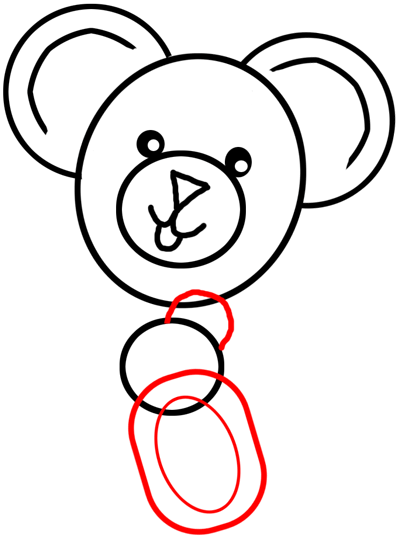 Now draw the right ear on the toy teddy bear (part of a circle). Draw an oval with a smaller oval within it for the smaller, toy teddy bear's body.
Step 6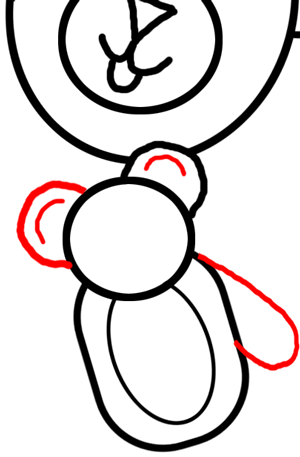 Now draw the bear's left ear (by drawing part of a circle)..then draw a 'c' like shape in each ear. Now draw a sideways letter 'j' like shape for the toy teddy bear's right arm.