This is an easy drawing tutorial meant for younger kids such as toddlers, preschoolers, kindergartners, etc. The form of the bird / robin that you are about to draw is based completely on simple shapes. Enjoy.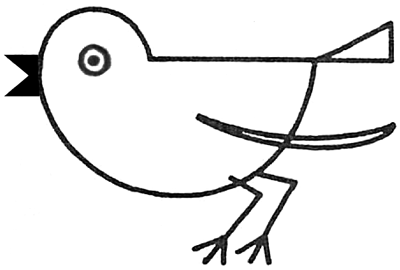 Drawing a Bird / Robin with Simple Shapes for Preschoolers, Toddlers, Young Kids
Step 1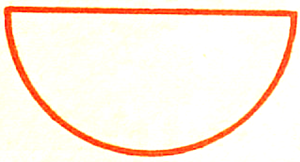 First, draw a half of a circle and a line.
Step 2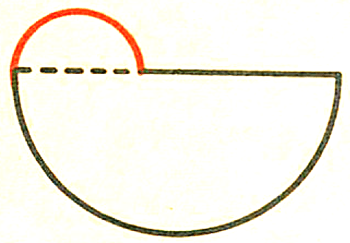 Now add another circle and erase dotted line.
Step 3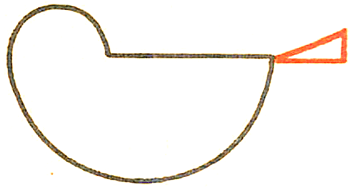 Now add a triangle for the bird's tail.
Step 4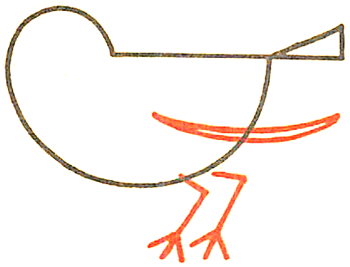 Now give the robin a wing and two feet. Notice that the feet look like a number '7' with an upside down letter 'v' on the bottom.
Step 5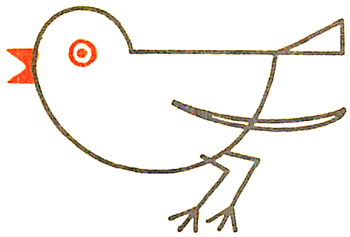 Now add an eye by drawing a circle with another circle around it. Also, add two triangles for the beak.
Step 6 – Finished Drawing of a Bird – Easy Enough for Toddlers to Draw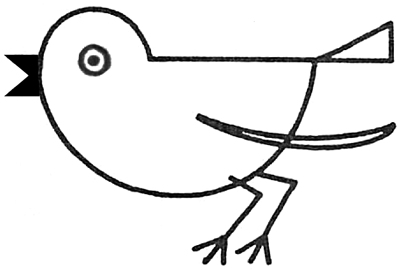 Technorati Tags: drawing for preschoolers, drawing for toddlers, drawing for kids, how to draw, drawing lessons for kids, drawing lessons for preschoolers, how to draw, drawing lessons, drawing tutorials, birds, robins, draw birds, drawing birds, how to draw birds, draw robins