It is so much fun to draw cartoons from the shapes of alphabet letters and numbers. This cartoon character man's face was drawn from the shape of a capital letter 'B'. This old man is smoking a bubble pipe.  Kids will love to draw this and it is an especially great activity for small children, toddlers, and preschoolers – if an adult sticks around to help them draw the character.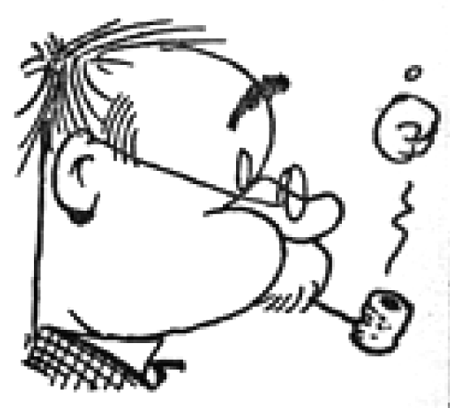 Drawing Comic Faces Out of Alphabet Letters – Letter B Cartooning for Kids
Step 1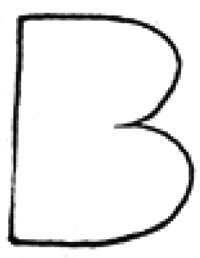 First, draw the man by writing a capital letter 'B', as pictured above.
Step 2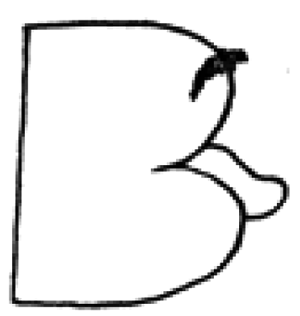 Now draw the man's eyebrow and his nose.
Step 3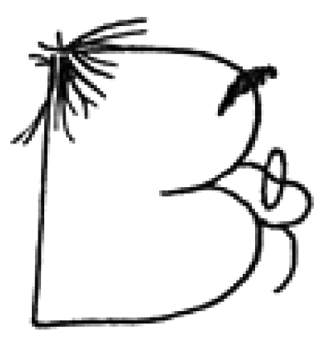 Now draw his hair and the beginnings of his mustache. Also draw an oval over the nose for his eyeglasses.
Step 4 – Finished Drawing of Letter 'B' Man Smoking Bubble Pipe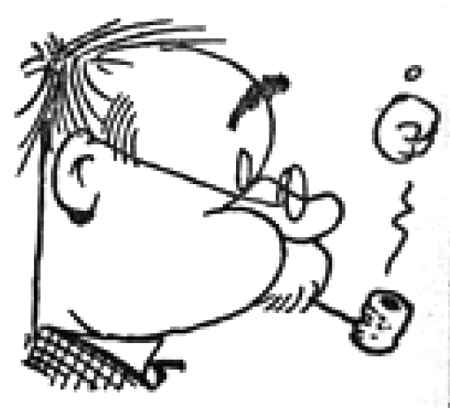 Now finish up the man by drawing his ear (a letter 'c' with a letter 'T' inside of it). Draw the pipe and a bubble as well.
Technorati Tags: drawing for kids, drawing for children, alphabet drawings, letter drawings, cartooning, drawing cartoons, drawing comics, drawing for preschoolers, drawing for toddlers, drawing letters, letter faces, alphabet faces, draw cartoons, draw man, draw old man, draw pipe, draw bubbles