Page : 1 2
Do you want to learn how to draw the old-fashioned, classic-looking Mario from Super Mario Bros? This could also be considered the Mario from Paper Mario Bros. I have put together a step-by-step tutorial that will help you figure out how to draw Mario by using simple shapes to build up Mario's form. This is an intermediate cartooning tutorial that kids, teens, and adults will enjoy. Even some younger children might be able to draw Mario if you stand by to help with the instructions. Enjoy!
You Might Also Be Interested in Drawing The Newer Looking Super Mario Bros OR Other Characters from Super Mario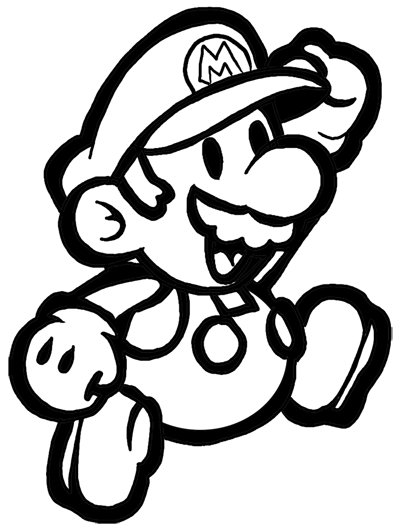 How to Draw Classic Mario Bros or Paper Mario with Easy Step by Step Drawing Tutorial
Step 1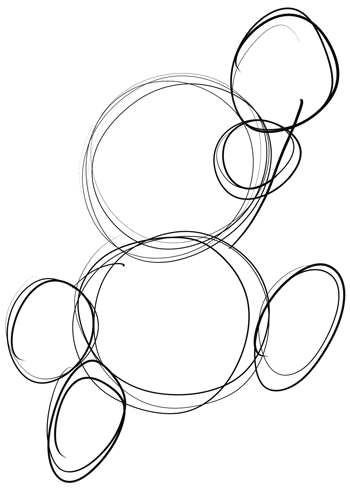 Start drawing Mario by drawing the basic shapes that make up his form…such as a circle for his body, and a circle for his head. These 2 shapes put together make up a number '8' shape.
Step 2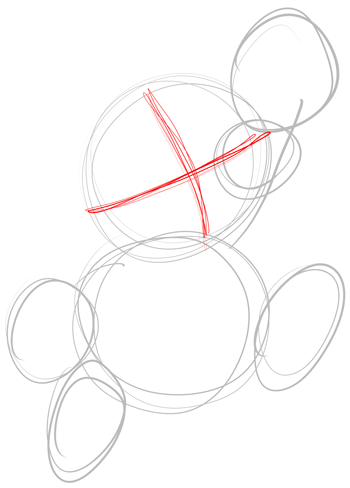 Draw guidelines around the center of Mario's face … draw the lines around his face as if his head were a ball. Draw the lines around his face both vertically (up and down) and horizontally (left and right).
Step 3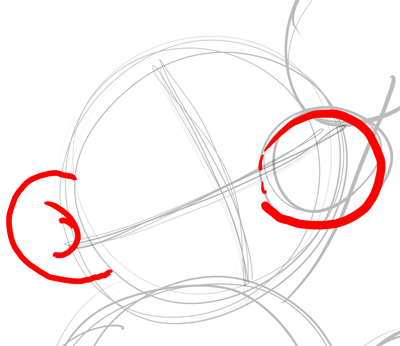 Now start drawing Mario's nose by drawing a circle shape. Also draw the ear by drawing a letter 'c' type shape.
Step 4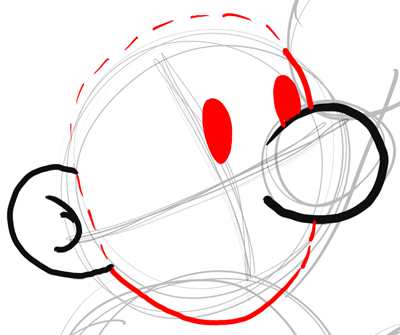 Draw an oval shape for each eye (the right oval eye gets cut in half from the nose being in the way). Re-draw the basic shape of Mario's face with more confident lines.
Step 5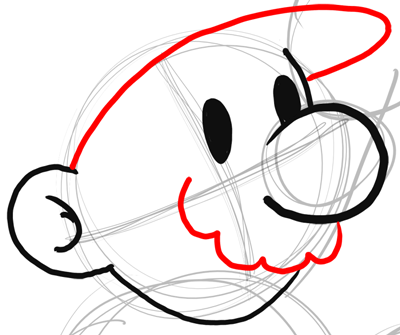 Now draw Mario's mustache by draw 2 number '3' like shapes (sideways and backwards). Also draw the rim of Mario's hat by drawing a sideways letter 'J' shape.
Step 6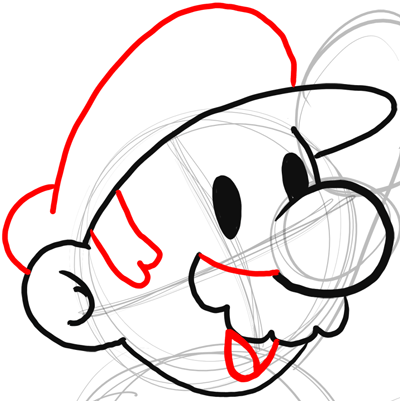 Now draw the mouth under the mustache by drawing a sideways lowercase letter 'e'. Draw the hair to the right of Mario's ear by drawing a curvy letter 'w'. Draw the top of the hat by drawing another sideways letter 'J' and another hump above the ear.
Page : 1 2
Pages: 1 2