Page : 1 2
Foster's Home for Imaginary Friends is a funny cartoon TV show where silly imaginary friends stay at a foster home for imaginary characters. Today I will teach you how to draw Eduardo from Foster's Home for Imaginary Friends with easy step by step instructions within this lesson.
You Might Also Be Interested in Learning How to Draw Other Cartoon Characters from Foster's Home for Imaginary Friends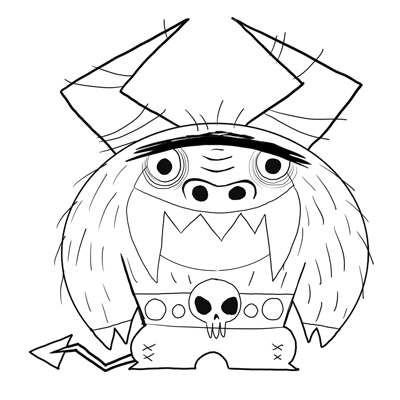 How to Draw Eduardo from Foster's Home for Imaginary Friends Drawing Tutorial
Step 1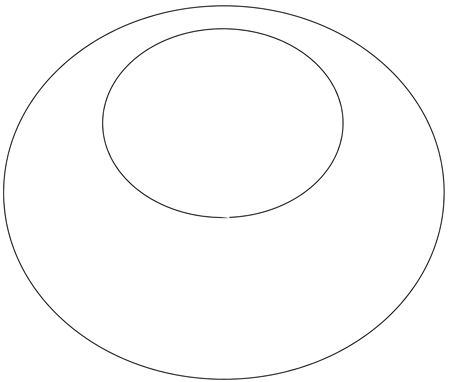 Firstly, start drawing Eduardo by drawing the basic shapes that make up his form. Lightly sketch a wide oval and then draw a smaller wide oval for the face…draw it at the top of the oval.
Step 2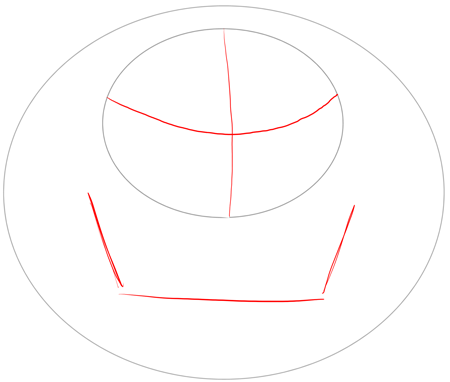 Draw a boxy letter 'U' like shape below the head. Draw a line around the center of Eduardo's face…horizontally (left and right) and vertically (up and down).
Step 3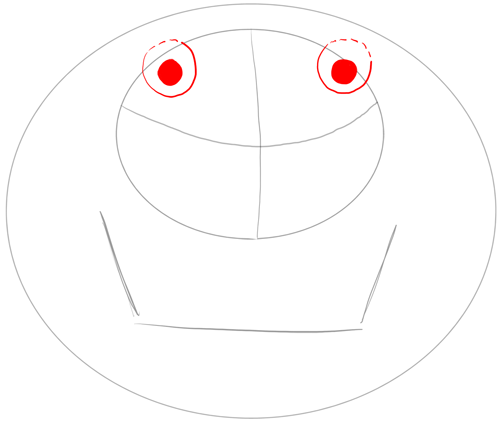 Draw both of Eduardo's eyes at the top-right and top-left of the head. Draw large pupils inside the eyes.
Step 4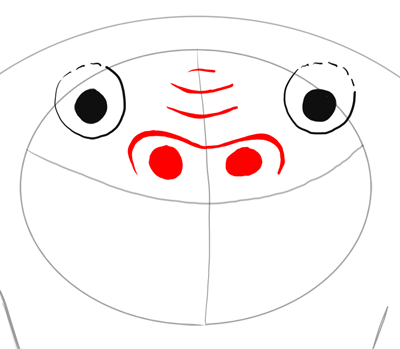 Draw the nose by drawing 2 circle-oval type shape for the nostrils. And draw a sideways number '3' like shapes above these nostrils for the top of the nose. Also draw the wrinkles in the head.
Step 5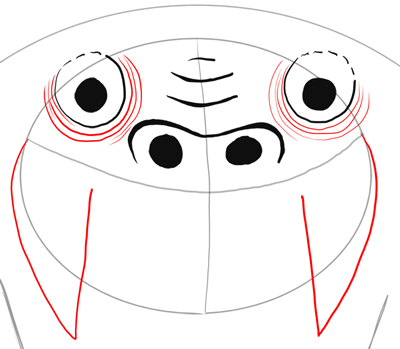 Draw thin lines around the eyes. Draw the teeth as well by drawing a letter 'v' shape for each tooth.
Step 6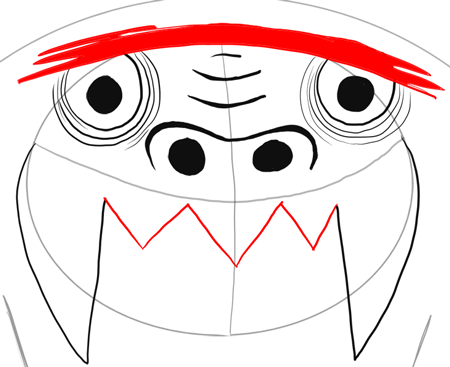 Draw letter 'M' type shapes for the inside teeth. Draw the eyebrows by drawing a long line across the top of the eyes … make jaggedy edges at each side.
Page : 1 2
Pages: 1 2